To My Soul Daughter (A Letter on her 8th Birthday)
To My Soul Daughter
I like to imagine you and your brother reading these blogs deep into the future and a father's insights as a reflection of how far everyone has come in life.
They have been honest observations about you and your brother, my hopes about the world we live in, and over the years since we started this site  I've shared my own journey about becoming a man – the bumps, bruises, and growth along the way.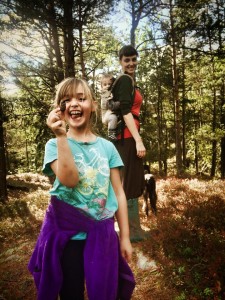 I hope you will appreciate the honesty,  and I also hope by the time you are old enough to read this we can all smile together at how much life has changed in beautiful ways, no matter what that portrait looks like. It's never about the destination, always about the journey.
You, dear child, are THE ONE that has touched my soul the most so far.
Little G, from the moment we virtually met, I knew in my heart, something was different.  I had been AROUND KIDS much of my life, working with, or just spending time with relatives, but never had I  been a dad.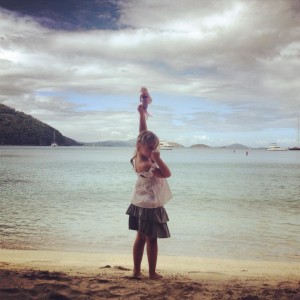 I did not understand the symbiotic nature of the most powerful relationship on earth for a man –the one he has with his children.
–What You Taught Me
You taught me that I love being creative in so many ways, and through you I got to remember my own passions.
Not being able to speak any part of your language when we first met, I have to go back to the things I loved so much, "reaching" children not through words necessarily, but creativity and connections.  So I would talk in funny voices picking you up from barnehagen when you were just 3, I would endlessly keep doing hand puppets as it made you laugh so much on the ride home, and anything I could do to make you smile was fair game. We had treasure hunts with magic salt guiding us to new spots with hidden wonders the fairies (or papa) had hidden. You taught me that to play is to be free, and to express is to be honest.  Thank you.
You also taught me to be courageous.  You taught me to be open to new things. You would grab my hand and let me know when it was time to go, and sometimes it's the child who leads the parent, and I think that's more than okay.  Thank you.
You taught me it's okay to be assertive. When we want something and it's right, go get it.  You reminded me love has no conditions, and that being a father is the greatest blessing in the world.  You taught me the balance of learning boundaries by example, raising a young child is not the easiest, but the most rewarding experience if seen like the most valuable job on the planet, which it is.  Thank you.
You have taught me that grown ups are complicated, and children are not.  You taught me that imagination is something I was afraid to explore fully, so with your courage in theater, and performance, and art, and meeting new people you taught me that it is okay to be free, it's okay to be me!  Thank you.
You taught me to slow down.  Being a father was new to me, and every step along the way we are always growing, learning, assessing, and changing.  You have taught me, and continue to teach me, how to be a better man. As a dad, I cannot expect you to find somebody I choose for you or would wish for you, but I can say with every fabric of my being I recognize as a role model in your life my actions, and my choices, and my examples are what you very well may likely look for in a mate of your own one day. What a big responsibility for any father to take on….  Thank you.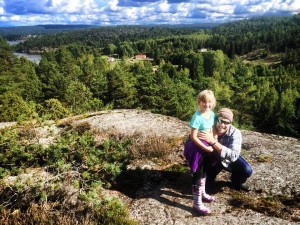 And this leads to the next part….
–What I Regret
I don't want to spend too much time here.  I think it's important you and your brother know several things about life, but one is something I've said a lot lately. We learn FROM LOOKING BACKWARDS, but you will LIVE BY LOOKING and LIVING FORWARD.
Your papa has written you a collection of really honest documents for the appropriate time in life that fills in the toughest gap I have ever known.
Let me just say this, my choices have not always made sense to me, nor have been defendable.  But this is part of what I hope is our greatest purpose in life, learning from these "regrets" or "mistakes"  so they can ultimately  become "redemption songs" – songs of freedom. Trust the process, I would tell you…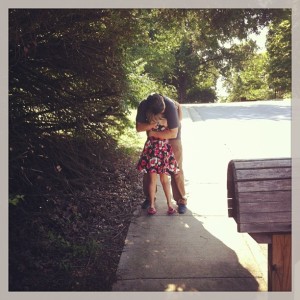 Raising children means protecting the innocence of the child, the purity of the heart and mind, and the understanding of the "power of now" that we actually begin to lose as adults.  (or can) The essence of our  old wounds, in regards to mine they have now begun to thaw out   and melt away,  bringing me back to the very thing we want to protect as best we can in YOU, limiting those wounds from every having to happen.  That's a big part of what this is about.
Nobody can prevent you from heartbreak no matter how hard we try. Nobody can prevent you from stumbling, but we want to do our best to make sure those things are limited , while we get the honor of guiding you until you fly the nest completely on your own.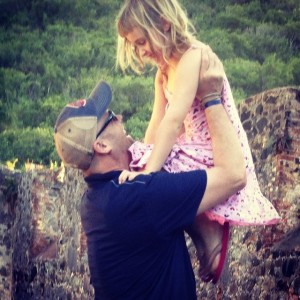 I believe my  greatest gift to you and your brother, and frankly the Universe that we are all part of is taking the time to sort things out patiently.  You are so young when that shift happened fully, COMPLETELY, and honestly – that you likely will remember nothing of the sort. Yet it's still important for me to write these letters, to see the humanness in not just the people we observe and talk about, but ourselves.
–What I See in You
My god, where do I begin.
What I see in you is courage, is faith, is this intense willingness to learn and adapt and explore.
I have seen you travel the world with grace and confidence and assurance.  I have seen you perform shows that lasted over one hour, I see kindness with strangers, I see love of new things, I see art in it's most powerful expressions, and I see beauty.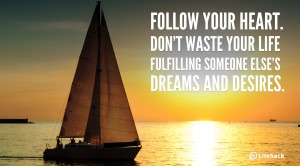 Snorkeling our second time to explore the islands you were FEARLESS. I would stay close, but you were already on your way at 5 years of age to being a gifted swimmer and stubbornly would have to learn on your own how to navigate the waters in the harbor where I would be right by your side looking at the fish. These are special dad moments that make me smile big thinking about it. One day you'll be thinking of memories about your own young children. (likely)
With awe and wonderment I watched someone who unites people. Learning how to engage with people in so many different cultures, so many different ages, backgrounds, and more has shaped you, or helped show how uniquely understanding you are.  You seem to make everyone feel comfortable and without knowing it, you sort of bring the world together. Your gift is far larger than these words can ever express.
I see a soul so bright the whole world has fallen in love with you already.
I see somebody with such a mass of potential I dare not try to give insights into what you will become. But I observe a deep and passionate sense of arts, of expression, and creativity. You could dance, act, sing, draw, design clothing, and that's just scratching the surface of what I've witnessed in you. Others have witnessed other aspects of you and you will keep changing and growing, and that's a cool thing to never lose.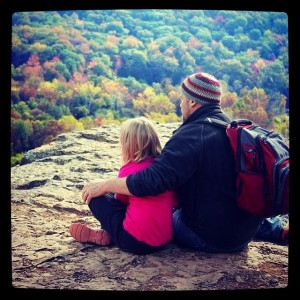 I wanted to be an architect at age eight and design buildings. By 12 I was certain I'd be a psychiatrist after finding out my eyesight meant I could not be a jet fighter or an astronaut.  In high school I though business was my life, and in college I felt I would counsel young children as a psychologist.  I guess you can see that our dreams shift a bit as we evolve.  But a lot of times that's because we fear going after them. DON'T LOSE THAT.
But guess what dream I never lost?
I was 38 years old when I stepped into my real dream. My ultimate purpose.  That was becoming a father, and that little girl was you.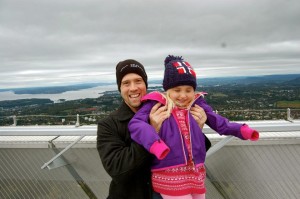 So keep dreaming, never fear changing paths or courses, don't fear falling down, but always get back up and as your papa who loves you… I hope to brush off the dirt and just do my best to let you get up on your own.
You have lived in four countries, and can speak three or four languages already. Nobody in the cosmos can predict how many stars you go after, but I hope you chase as many as you can. Because you my dear, are a star already.
–My hopes
To close this out I want to share my hopes for you.
My biggest hope is that you find happiness and peace of mind as that's a sate of being that follows us everywhere, no matter where you are or what dream you chase.
You'll find your own path and you will pave your own way, and that's where most of the lessons will lie.  There is famous poem your mother and I love dearly that I will close this out with as a symbol of what all children in our life mean to us.
My hope is that you make fewer mistakes than I did, that my early missteps may somehow get to help you and your brother recognize the power of not opening up every door. As you get older, those honest talks will be fun to have. I'll never tell you what to do or not to  do, but I can share what some of my good and bad decisions led to and hope you sense my authenticity enough to possibly not get off track.
My hope is you never stop dreaming.  You are the one who told your mom and I during this exact time of the year 2013 "Do not give up on your dreams" as you walked in with a little pocket of money you were collecting. A time we were unsure if the first business created in the United States would make it.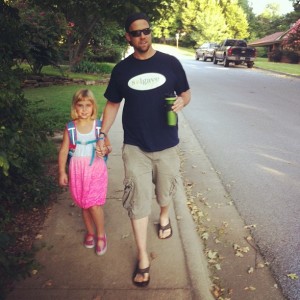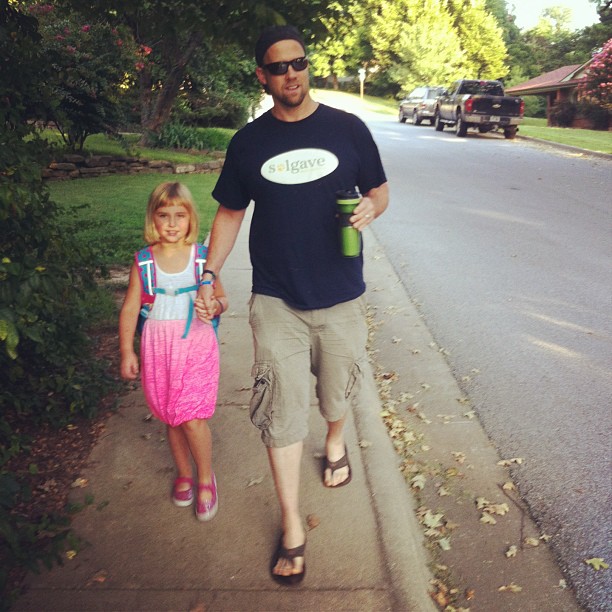 That gesture of kindness, that belief in a dream you had observed us carving out for almost a year was summed up best by a 5-year-old.
So I tell you what you have told us, DO NOT GIVE UP ON YOUR DREAMS.
Dance like nobody's watching, trust your heart, and keep shining the light that has touched more people than you can ever imagine across the world.
You my dear child, have touched my life in the greatest way anybody to come along has yet.
"The soul is healed by being with children."
― Fyodor Dostoyevsky
Thank you and happy birthday,
Love,
Papa
On Children
 Kahlil Gibran
Your children are not your children.
They are the sons and daughters of Life's longing for itself.
They come through you but not from you,
And though they are with you yet they belong not to you.
You may give them your love but not your thoughts,
For they have their own thoughts.
You may house their bodies but not their souls,
For their souls dwell in the house of tomorrow,
which you cannot visit, not even in your dreams.
You may strive to be like them,
but seek not to make them like you.
For life goes not backward nor tarries with yesterday.
You are the bows from which your children
as living arrows are sent forth.
The archer sees the mark upon the path of the infinite,
and He bends you with His might
that His arrows may go swift and far.
Let your bending in the archer's hand be for gladness;
For even as He loves the arrow that flies,
so He loves also the bow that is stable.
Please follow and like us: