The Road Towards 40- An Homage to Each Decade (Birth to 10)
Let's be honest, the first decade is a bit unique in looking back on the little things that stand out in terms of what experiences I felt gratitude for, what I feel had strong strings that tugged at me hard.
Yet in other ways, to remember those strings 30-40 years later that tugged hard,  and be able to process them today…perhaps shows an even stronger impact than other eras of life.  Who knows  for sure, but I do believe in the environmental and genetic shaping of our journey being important to understand. I even glimpse at the stars and lives I might have entered this world with.
Those lives and experiences, if real, certainly are felt to be "remembered" in some way along this journey of spiritual evolution, but I don't think  a lot about them…because it's this life, this round of spiritual movement that I can use what God and culture and family and friends and free will have brought me to.
Yeah, I'm approaching a decade that for most people would still feel symbolic.  It's leaving the 30's behind. Another deep layer of skin we shed as we grow into a more developed (or less in some cases) person.  But based on personal circumstances, and a decade of decadence, dancing, dreams, and destruction I find this birthday to be worth extra pondering.
Let me clear, this is not a poor me, or look how bad I've had it…quite the contrary, I've seen a lot and lived hard, but I certainly have been around people not as lucky. Far from it. Many are not alive today. So gratitude and memories, good memories, that somehow shaped me into the man I sit here typing this blog today, is the focus and motivation of this blog series.
My mother would be the person I would have to start with.  When you have a child, suddenly your life has to turn into one of  thinking, feeling, and acting in terms of the best interest of that child.  Now those decisions that people make are varied, and as we age they get debated and disputed. I'm sure when my kids are grown there will be debates and disputes among how my generation, or us in particular, could have done some things different.
But what I know to be true about my mother, and likely most on the planet, is they do the best they can, and they will fight tooth and nail to make the best life they can for you.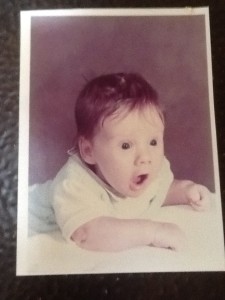 She left a situation when I was two years old swiftly and suddenly for her and my best interest.  She had a child young, and is wired to see far out and make sure we had things, had a future, had a chance to make a life so she worked, and worked hard.
From a secretary on the square, to real estate sales, to finishing her degree at night (or weekends) she somehow took us from fried bologna and used clothes that I never knew were different to summer vacations deep in Mexico by the time I was 7.
Yep, she is driven, she finished that degree and would go on to start trading stocks and become a personal  financial analyst and a damn good one.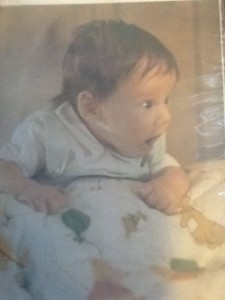 What can I say, she would have put her life down for me. A single mom on her own, a 2 year old little boy, and she gave it everything she had.  She is liked, loved, and respected by so many in her community.  I owe my drive, my discipline (when I have it LOL) and my parenting skills to her. She was a good mom.  She read to me every night, she took me to anything I asked for. Piano lessons, playtime with the neighbors till dark.
She got home late, and had to work two jobs for awhile, but I was comfortable in a little Mayberry town called Pineville in the late 70's, early 80's.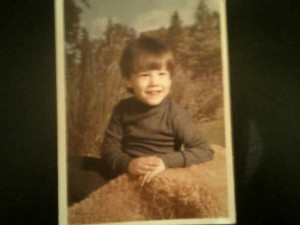 I remember how she talked to me like an adult and I learned to have an advanced vocabularly pretty quickly.  Going to the County Spelling Bee was a tradition that stated when I was 6. I remember her taking the time to study with me until bedtime when I know she was likely so tired from work. But I never knew that she was tired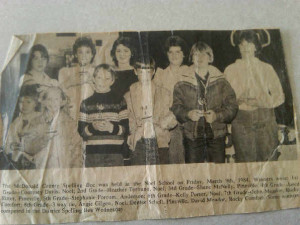 She wanted me safe, she wanted me to be happy, and I think she did an amazing job based on what she had in her armory of options.  It was a good decade man.
I walked to school in Pineville. I had a charge account at an IGA grocery store that you passed on the way to school. I remember getting 3 cent bubble gum and other extras as I raced home to watch Tom and Jerry and Scooby Doo.
I remember my friend Chris Slinkard who lived next door and our hours and hours of endless playtime by the Elk River. We'd build tree forts and just get lost into our characters.  These memories as I type them out are something like you'd read in a novel, and this decade of my life that I remember, was just like that.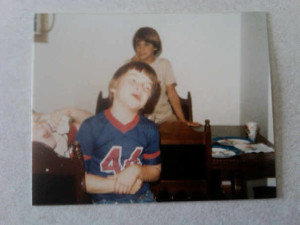 So I sometimes got grounded for jumping in the river with Chris before she got home and remember getting caught with the blow dryer trying like hell to get it dry before she arrived. My mom was strict and had a strong energy, but I also knew that she would never leave me.  That feeling of safety is what children need.
I played baseball from 5-10 and we were damn good.  My friend Shane McNelly was on that team and if I can find some old photos for this blog you'll see us when were young boys holding the trophy we seemed to win every year.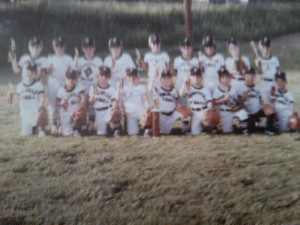 The coaches were tough, but we learned lessons and with no dad I will get into coaches in the next decade that shaped me in ways that not many can.  It's why I'm an advocate for sports, even though I wish I had more art and music exposure.  I excelled at sports and it was so easy I just stayed on that path.
Finally, my grandparents that are both now passed I have to mention.  With my mom being 19-20 when she had me, and struggling to take us from fried bologna to nice vacations and new clothes, they were my go to most weekends. They lived in what seemed like a mansion to me at the time. My grandpa was an entrepreneur who had overcome some tough personal things I would later face myself, and I think with such clarity the last 10 years of his life or so I probably got the best shade of him.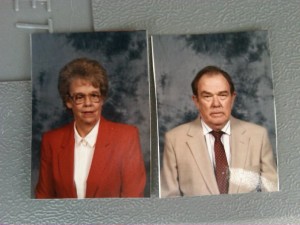 Don't get me wrong I loved my grandma, but I saw my grandpa as the king of the world. He would make me laugh, take me out in the old jeep and do adventures we likely should not have done…LOL… but I think he just had lived enough to know life is short ya know….have fun while we can.
They took me to nearly every state in the US during summers. We would go to Texas to see relatives, out west to Yellow Stone National Park and Jackson Hole, the beaches of Florida and always by car.  My grandpa loved a road trip and the memories and words he said I soaked up hard.
I listened a lot as a boy.  I was shy. I was social, but insecure internally.  I had good teachers. My first grade teacher Mrs Pearcy and my second grade teacher stand out for sure.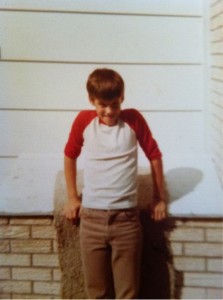 In fact, just this last week she sent something out to my mother with a picture of me from second grade with a hand written note.  She knew I now had a boy of my own and likely through the chatter of small towns knew I had my share of struggles during many lost years.
A touching thing to do from a teacher you had 33 years ago.
Yep, it was a good decade and I'm likely missing a lot of things here but I want to just write free flow and lead up to the next three.
I had some tough circumstances from 0-10, I had some inner fears and anxiety that I still struggle with, but what I want to keep learning to focus on is what I recognize to be true as I age. I only remember the good, or at least that's mostly what stands out today.
I do try and process the hurts and heal the wounds so they don't pop up, but I still work on things from different eras.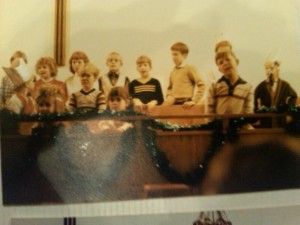 If there was a town like Mayberry with unlocked doors, and kids playing after school with parents not worrying where they were. Yelling to the neighbor to call in the boys by dark for dinner…..that was my life, and I am grateful for those memories and those people who touched  me along the way.
Please follow and like us: