The Road to Turning 40- An Homage to Each Decade (20-30)
I'm a man who tried to finish what he starts today, so much so, it can kill me by the end of the day…but my philosophy is nobody ever died from sleep. I've had many brushes with death, but make no mistake they were not related to getting a few hours of sleep.
40 years ago I was brought into the world. Last night I received a variety of the most unique things I've ever experienced. I'm going to do a video blog "Thank You" because my written word won't do it justice.
On to my 20's!  What can I say, around the time I turned 20 I started to escape the ideologies and oppression that I felt, real or not, and entered my hippy-intellectual-exploration phase.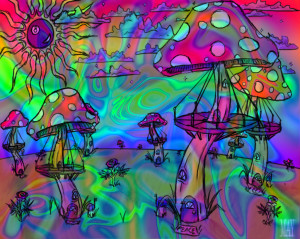 I think everyone, or most of us, upon leaving for college start to "find ourselves" and I was searching hard. The searching aspect of me has never changed, it's just how I went about it.
I'll be honest, I did inhale in my 20's. (Bill Clinton reference) It was a time of finding the Beatles, local live music, hanging with musicians, finding artists were far more like me than the business people I grew up with.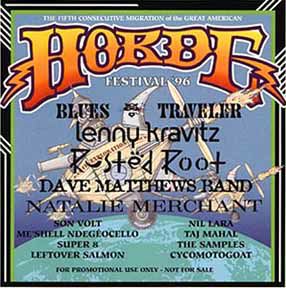 I'm very, very grateful for this decade. Another project, another time I could touch on what started going wrong, but this is not about that. I'm celebrating good memories and things that impacted me.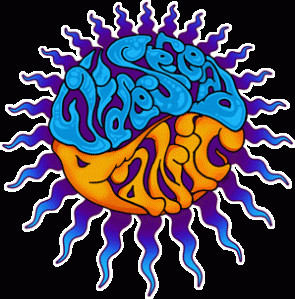 I switched to roommates that I shared more global values with, and we lived a rock star life. I am grateful that I got to discover my connection to the cosmos through years of psychedelic experiences. I am not advocating, or going to give details on what that meant to me, but I am grateful to have discovered in my 20's I'm part of all that is. You, the trees, the stars above me.  For me, it was part of my destined road and like anything I do, I do it full on.  I think looking back that era for us (and likely every generation) sort of recreates the 60's experience.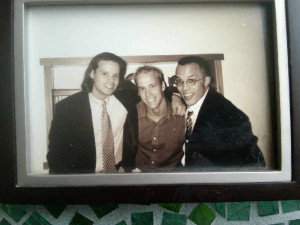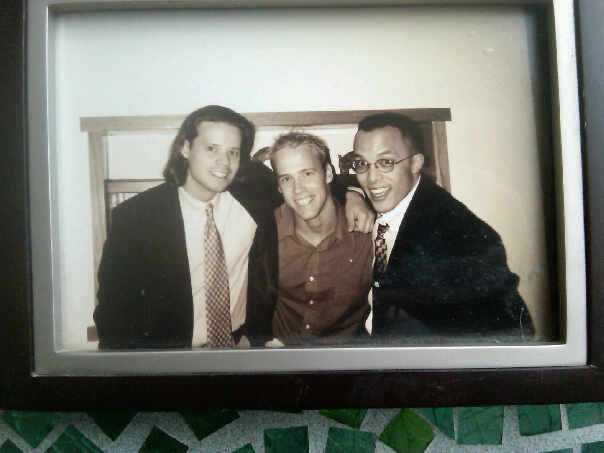 I think of this era with smiles, with road trips I'll never forget, with music that touched my soul with so many live shows that decade.
It's the same year I started discovering I liked to quietly lead. My work in this era began at 20 in college and I was a cart pusher who quickly turned into a COS (managing people up front) and then went on to work with kids during early childhood development focus of the psychology degree plan. What started as just observation turned into 3 years of my life. 2-6PM I was Mr Jared to 4-5 year olds at what was then Fayetteville Daycare and Preschool. Yep, I knew then I'd be a dad, and the Director told me over and over again, "If you don't work with kids, you've missed your calling." I would later rationalize my career path as "I'll get to show that side of me when I have my own" and today…..I get to do just that. Part of what Solgave aims to do is reach kids and I think that part of me will get to come out more as our company and non profit expand into areas that are more specific.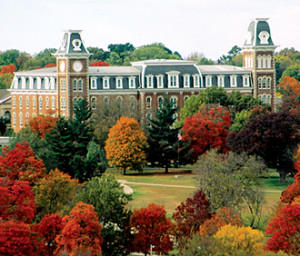 I am grateful to Houndstooth Clothing Company. I read the Business Journal and every article I could about business happenings in NWA.  Wanting them to get my MBA, I was working two jobs at the time and taking classes but I so wanted to part of that companies journey I started Saturday and Sunday only, two shifts I was sure I could get.
A year or so later as a few of us were approaching graduation I got to manage the NWA corner of the state and had my first little office on Block Street.  I loved retail, I love shaping experience, but most of all I loved developing teams.  That few years we went from 2 locations to 12. Later Michael would bring it back to Arkansas only and through the NCAA licensed apparel they are doing extremely well while keeping his brand  intact.  I admired how he did it. a 10,000$ loan and money used to buy 3 used screen printers and he lived at that store on Block using a shower hose attached to to the sink.
I somehow "got that hunger" and entrepreneur spirit and dreamed of doing it myself. I soaked up his words, and Chris the GM of the time. Those were good memories for me.  I got fancy titles like Director of E-Commerce and was in the "think tank" of a company growing fast.
It was my own feet not grounded, and my own issues I had not yet been ready to fully deal with that led me away from these companies eventually, but I need to honor the lessons and memories.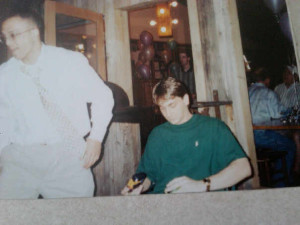 At some point I heard from a cycling friend (this out of shape guy on a rag tag bike given to him by a kind soul was once a great cyclist) that a store was opening up called Lewis and Clark Outfitters. It was just a hole in the ground when I first met Jim and Darryl.  This seemed beyond perfect. I was riding daily, and at a place in my life where the values and vison aligned so much.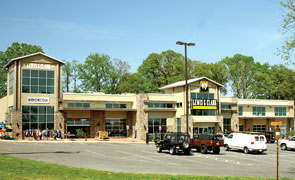 During 2 stints, I worked there at least 3 years. I started in bikes and moved up to Sales Management quickly along side a friend today who has his own company that makes custom frames.  I think back of all the original crew and they are leaders in every capacity, so they cultivated talent all right.  This is where I was really taught and mentored.  It was store one of a company with big dreams and we all wanted to manage these huge stores ourselves. You've likely been in to see the rock climbing wall, or had coffee offered to you when you enter.
Jim let me come back a second time to manage the shoe department. It may not sound glamorous but that tiny (at that time) shoe department did a million a year in sales.  That team of mine would go on to win some competitions and sold more smart wool socks than any store in the entire US during one contest outside of Macy's in New York City.  Yep, I remember everything so clearly. A dream job to take a 6 mile run during your lunch break around the lake, or a 50 mile road bike early before a Saturday shift.
This was the era I trained for an adventure race. My body was as fine tuned as it had ever been, even through high school athletics.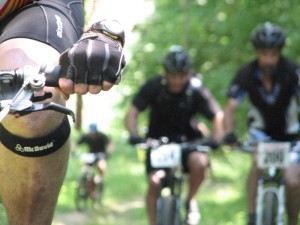 I'm grateful for meeting friends and people from new cultures. My first gay friends. My first black friends. My first embracing and loving all cultures. The liberal town and all that it encompassed suited me well.
I got to be involved in the first meeting over ten years ago about trails in NWA and a grand vision of them connecting cities in NWA. We all know how that turned out and a great example of taking one step a time and the tremendous leadership we have locally.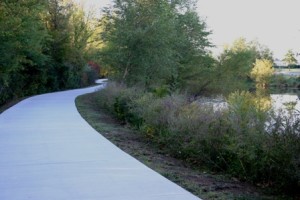 I could never really figure out what I wanted to do, and despite my moms insistance I should start college right out of high school and not take a year off, I hung on and was just not tuned in.  I studied for the LSAT, GRE, and had 23 likely different majors and plans of post graduate things. I was a natural academic but I was not interested in my 20's in books. I was not ready.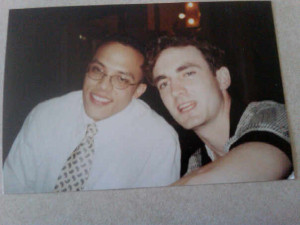 So I learned about life. I became fearless in meeting new people. I'd walk alone to one of many great pubs in town and just sit with random strangers, often older people to hear their stories. I loved those memories.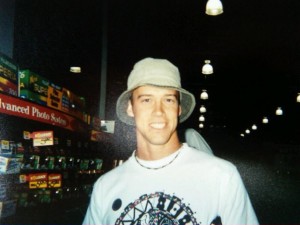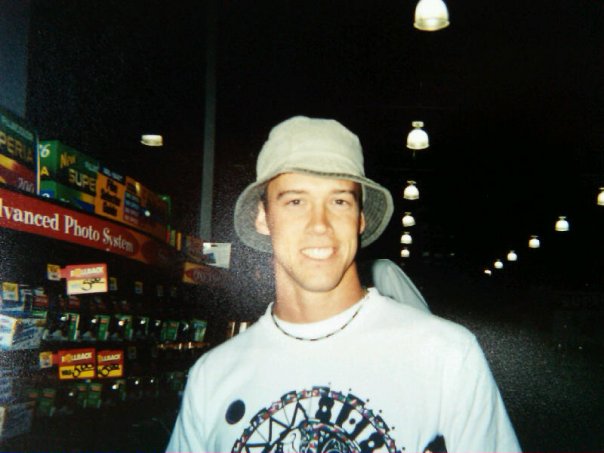 I also started going to St Paul's Episcopal Church. I didn't know what "esoteric" even meant then, but we studying the Gnostic Gospels in classes and I realized Thomas and other gnostic works were far and away my favorite. Lowell Grisham became another mentor to me, not by direct contact but more emails and digesting his daily messages he'd send out.  As I told him I had finally found a place that helped my angst with church fade away. I saw Jesus and the resurrection as possibly metaphorical. Symbolizing our own deaths and rebirths that can happen many times in this life, and beyond.  It felt great to find seeds of hope that my ideas were not far fetched and he quietly nodded in agreement at many. I realized there were preachers seeing through eyes similar to mine.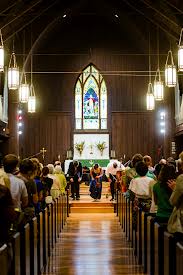 Deep gratitude to St Paul's and I'm about to start going again soon to hit the education classes.
Yeah, the 20's were filled with a lot of blurry memories, but as I type out another decade I see that I learned that nature and cycling and activity were how to keep my busy mind at peace. I learned that retail wasn't just about selling things, it was about connecting products to people through experiences. It was about changing THEIR LIVES.  This was vital for me, because I cannot sell what I don't believe in.
I'm grateful for the road trips, the laughs, the room mates I had, the lessons that that decade would eventually lead me towards.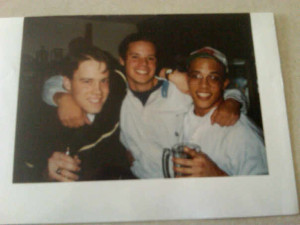 Most have said it's the decade you have the most fun with, and never want to to go back to.  You better believe it…..
It certainly shaped me in vital ways, opened up my mind and doorways within it in ways that forever changed me in a good way.
One more decade to seek out some good nuggets from and I can close this out.
Anyone in their 20's reading this, be safe, but have fun….you wont' get the decade back, but you can certainly save yourself some missteps if you take things a bit slower than I did.  Today is not about regrets, it's about thanks…
Please follow and like us: