The Power of the Sea- Healing and Reflections of the Year Behind
I've been trying to finish a blog titled "2013-A Perspective of the Ride of Our Life" about our business since Jan 8th.  I'm going to just say that we stay busy, and with two kids nothing has a time line you can stick to for too long.
My wife and I needed a day off like I need my good strong coffee every morning.  But it never happened. One day we planned to go to the lake house my mom has, more like a cabin, but a great retreat just 1.5 hours away.  We never made it.  We just could not afford to give up any gigs being that young as a company and using all capital to get here from Europe move to Fayetteville, and transport our dogs from Norway. (A final $1000 payment just made to clear that debt a year later) No, this journey for us to US wasn't cheap nor easy on the souls (animals and family she left behind this time) but we felt called, powerfully so.
We aren't doing this as a side job, we with wild intent (wild, meaning we may have been wild to make the choice) believed we could make it past the rough summer months.   We did.  Reshaped our model through the NWA Startup Cup accelerator program we were lucky to finish first runner up after a 5 month process. We grew so fast we had no systems ready, structure was lacking. I called it the "Wild West' and our current team then would laugh at our lunacy. Please wait till January I would beg. (When that lack of structure got to somebody, which at times was all of us.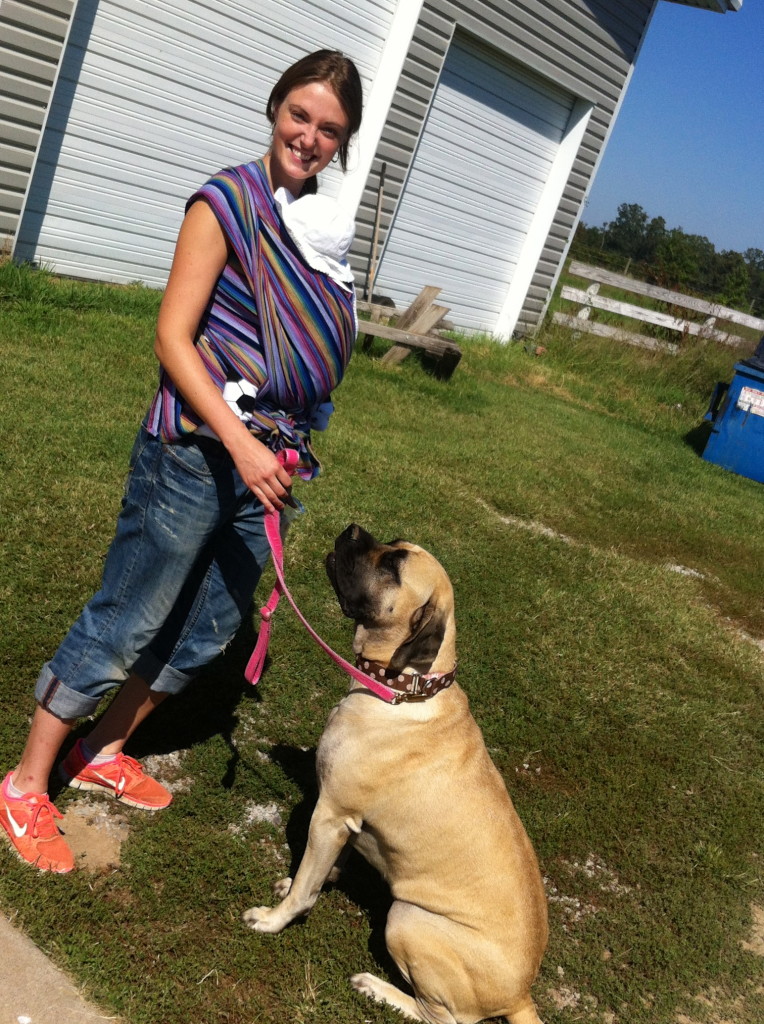 We were doing workshops, pack walks, and more.  All with an infant, or growing baby on my wife's back during meet and greets, B Mods, and now work shops. As he got older, I would take baby duty up to two hours while she would do a B Mod dog walking client or other aspect not suited for me. I'm really a sales, marketing, and business development guy…but year one we had to just focus on pet sitting and dog walking and hustling hard to meet in and out. That means your gas in the car is paid, your lights stay on, your cell phone bills are paid, and rent makes it in.  .  "
Daniel Hintz did speak about this at the finale celebration of the NWA Startup Cup Success isn't being Apple or Netflix, it's that moment you are paying your bills and doing this on your own. YOUR DREAM!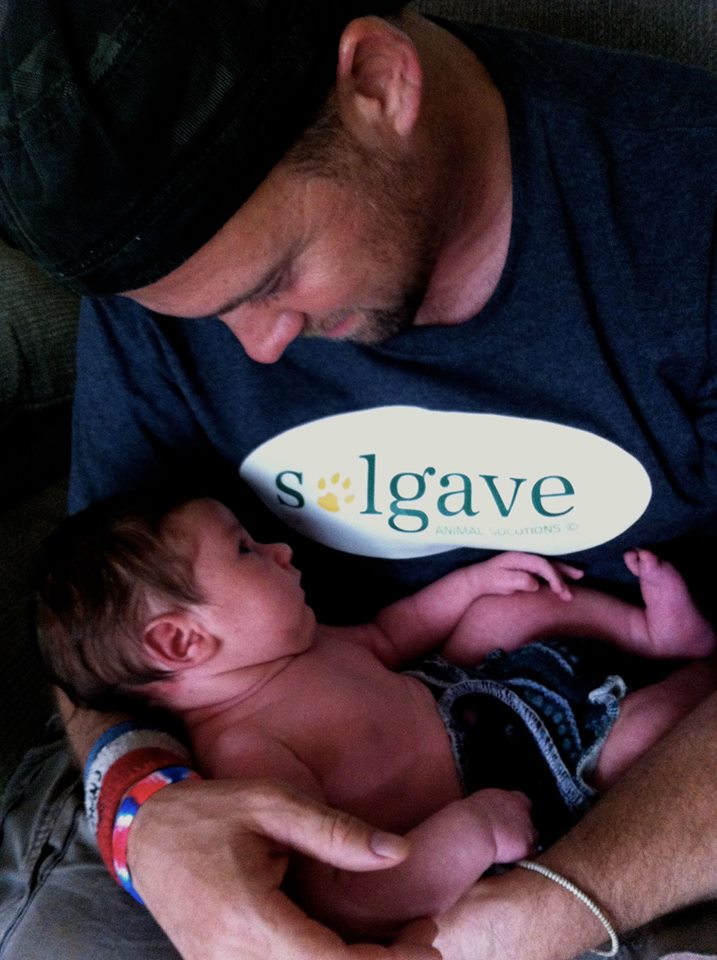 We were using new systems each month, becoming more modern and digital over time, and in the beginning had no idea what we were doing to be honest (outside of take incredible care of animals and communicate really well with people), and learning each week how to be more efficient.   Over time many of our clients have become our friends because of the Pack Walks and unique ways we stay in touch with video. Every single person from our second Workshop except one was at Crystal Bridges, clients made it, including the first mid day we got before Neo was born.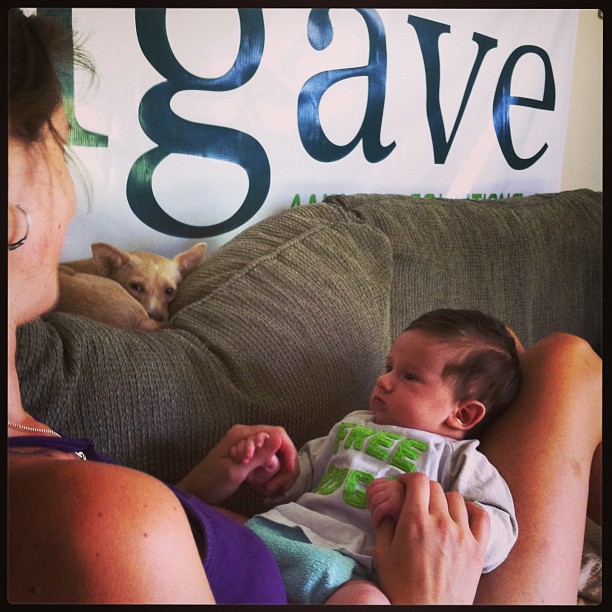 She, a doctor from Atlanta, moved in and found on us on page 9 of Google. Yes, we were that new to SEO, link building, etc.  Now you can find us on page one!!  Knowing we were new did not concern her as much as the soul of what we do.  Of course, Lupita is her child, ten years with her now. A long way from saving her by spotting a little skinny white mess in a dumpster while doing medical school in Mexico.  Yeah, we are blessed with our early client base.  Not a huge one, but my god do we all get each other.  That arm of the business is about growing one client at a time.
My best memories at Lewis and Clark (I was part of team before store one was built) are that madness and lunacy first year where mistakes are how you write the Operations Manual. While I will always look back on the associates and madness that was year one, I'm glad we enter year two today.  We were in Grove, OK and immediately began working with the Grove Human Society while figuring out where to get a loan for my wife and daughter's VISA, moving to Fayetteville, AR where it was clear our market existed (all of NWA but we'd call Fayetteville home for a liberal oasis both Sunniva and I needed)
Thanksgiving and Christmas are busy times in our industry and we were gaining customers each week. Neo was born healthy, we had a second car gifted for my 40th birthday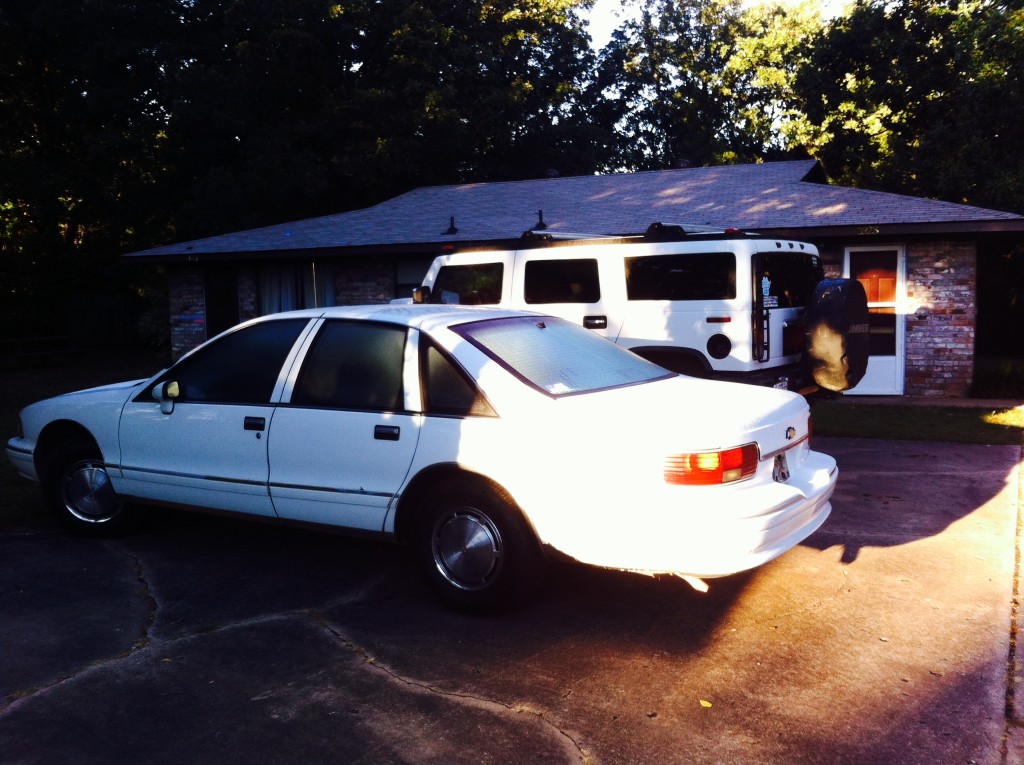 (see link) from a man who had a whisper from God to help someone and had recently got a car to fix up. Miracles were happening.
Then the flu hit me in November.  Hard. I had not been sick sine before leaving for Europe in 2011 and no memory of the flu.  Then we moved. Then the ice storm. Then my wife got the flu. Children sick. And the pace of being in and out of cars and homes in random weather temps made getting "healed" hard.  I got bronchitis at the end to add the final touch of WTH??
Our move was to a place with a yard, a larger space, sanity restoration I called it. We have still not had time to savor it yet. Our first dinners as a family happened days before we left as a table found at a flea market fit perfectly in our kitchen.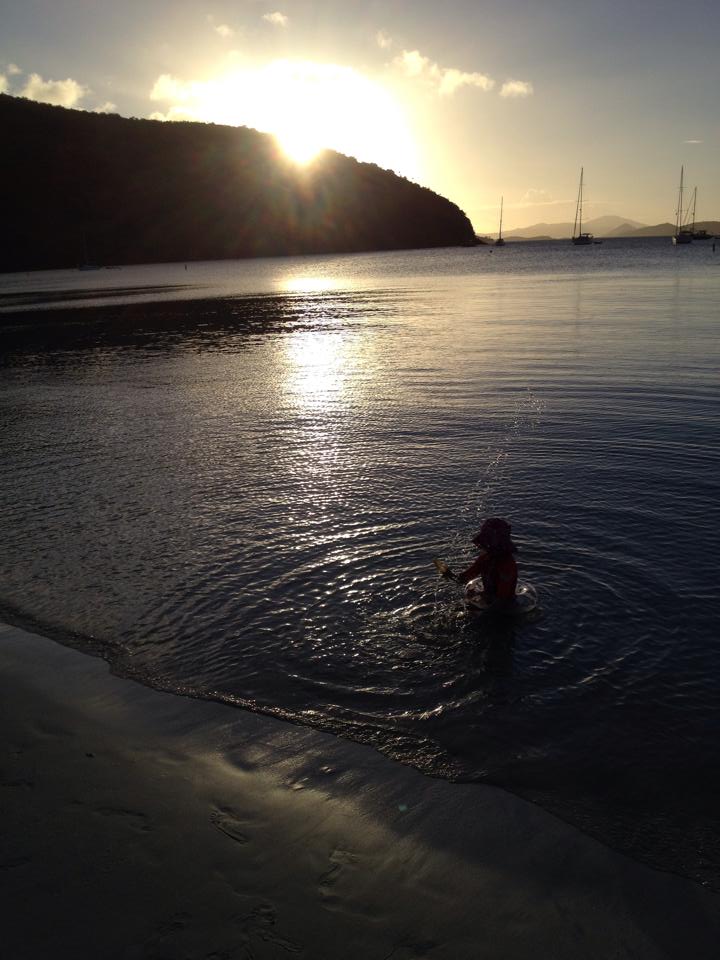 So my mom as a financial investor is good at what she does. She is fairly well traveled but loves this island so much she has ended up spending 2-4 weeks a year here for as long as I can remember (last ten years at least) we started traveling here in my early 20's as a family.  So with an impulse decision or some good options hitting (not sure which LOL) she said with two weeks notice if I get you tickets, I will extend my trip 8 days.
Whoa.  We had just recovered from the sickness, got on our feet, new t shirts for staff, an animal science major joining our Fayetteville team to be as strong a dog walker as Sunniva and impressing us out of the gates. We had our new online check in system in place so that each time they visit a client we saw geo-tagged picks, screen shots of dialogue and picks of their experience.  All organized in one space digitally, and separated by employee.  With a strong team now, two left, two new, we had finally found our synergy.  That was in the ethos of our original mission statement. Simply put, it means whether two people or 6, the output of energy should be greater than the individual parts.  We had good sitters and walkers, good people, but we had to navigate through finding the philosophy match up and synergy. Year two we'll continue to do that and make more mistakes. You aren't growing and changing if you aren't making mistakes.
Now, I pushed hard that week before leaving. Tax deadlines Jan 31, training of our newest girl, and the prep of getting our own home read for leaving those dogs for the first time! I lost my voice with output needed to get us here, but…so worth it.
There is something about the sea that always, always brings me peace.  It's why I wanted to move here after the first vacation. I was the purest me. The most happy shade and that's not just being on vacation. Most people travel too places like this, enjoy the new experience but like the comforts of mainland life. I am an explorer at heart and open to new geographical and worldly places.  This one will always touch my heart.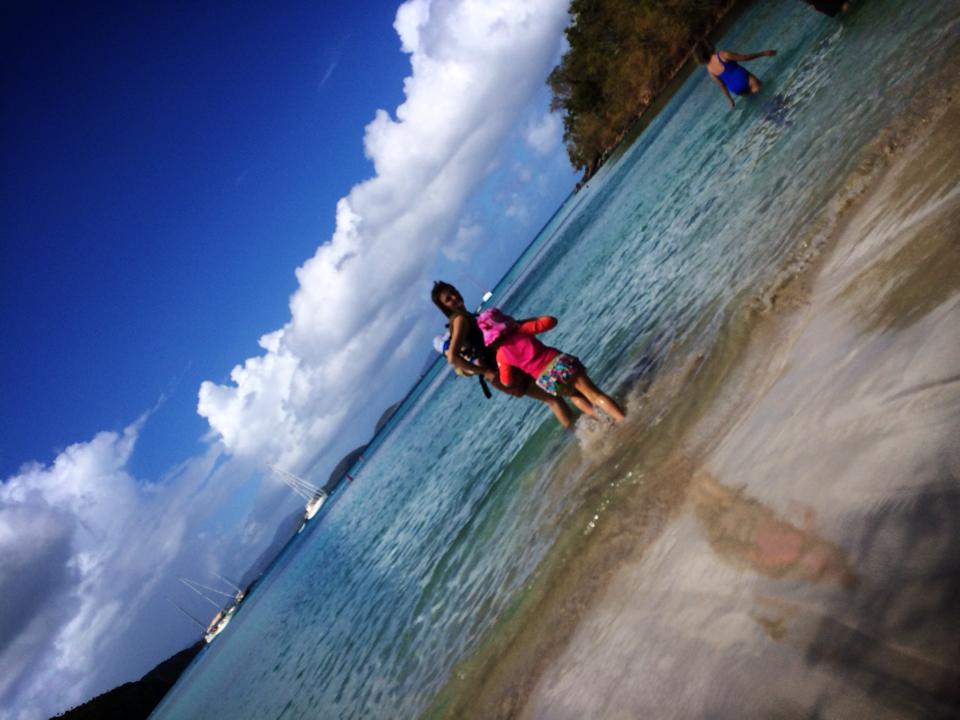 We saw the most things on our snorkeling trips each day on our final outing. I saw, with Gabi (5 year old soul child) many Ray's (Eagle and one other type are most common) huge sea turtles (her favorite) and Neo like formations of reef and beautiful array of fish.  For a moment I dove down to grab the shell of a huge sea turtle and for five seconds road with him.
Part of all that is above and below is a philosophical ideology I adhere to. It's ancient one, but simple. The sea reminds me how little I am. How large this planet is.  There are more undiscovered species in our ocean than things we don't know about the moon or Mars likely.  But this planet means something to me. When we say "Nature" is a pillar of Solgave we mean living in it, teaching kids about it, experiencing it, protecting it, and learning as much as we can about the gift to call it home.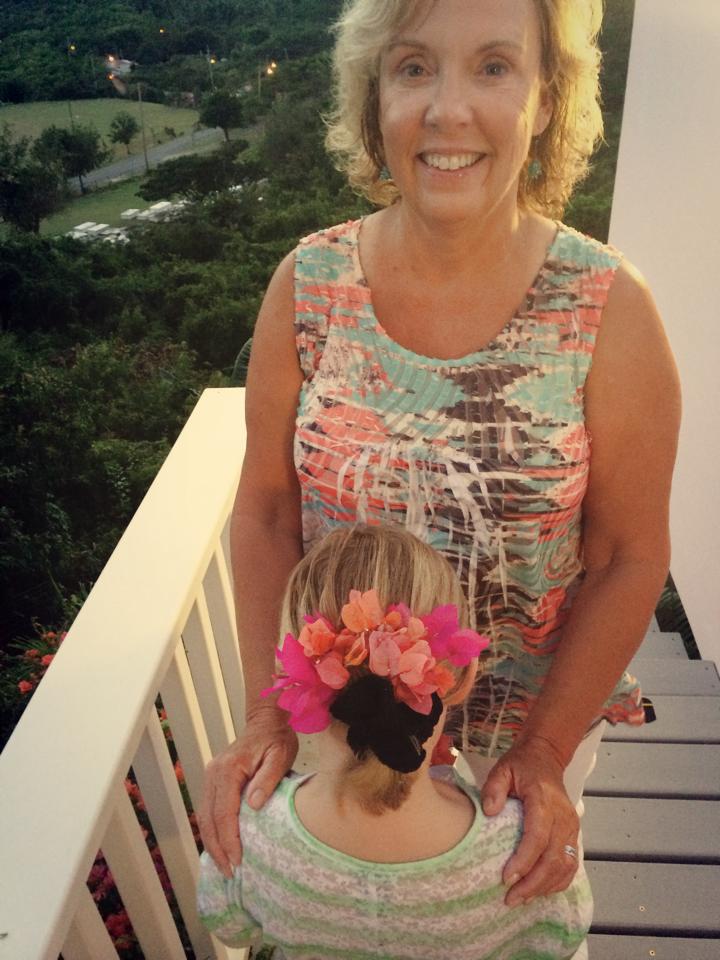 My god from there we move to solar systems, galaxies, and an ever-expanding Universe.  My wife had already written a status that could have been a blog about her reconnection with all that is. The Chief Seattle quote we had above Neo's birth pool reminds us of our connectivity. Your actions and thoughts, and those on the other side of the planet effect the whole the way I see, taste, and feel this grand world we live in.
I'm tiny.  Ego and pride make us feel scared, angry, hurt, and resentful.  I faced a battle for many years that makes it easy to relate to other's struggles.  My own ego and pride get in the way a lot, but I work on it. I really do man.
Your truth is your truth and mine is mine. Sunniva and I are growing and changing and lucky to have a company that stands for those very processes. Facing fears.  Being outside your comfort zone.  Healing. Seeking balance.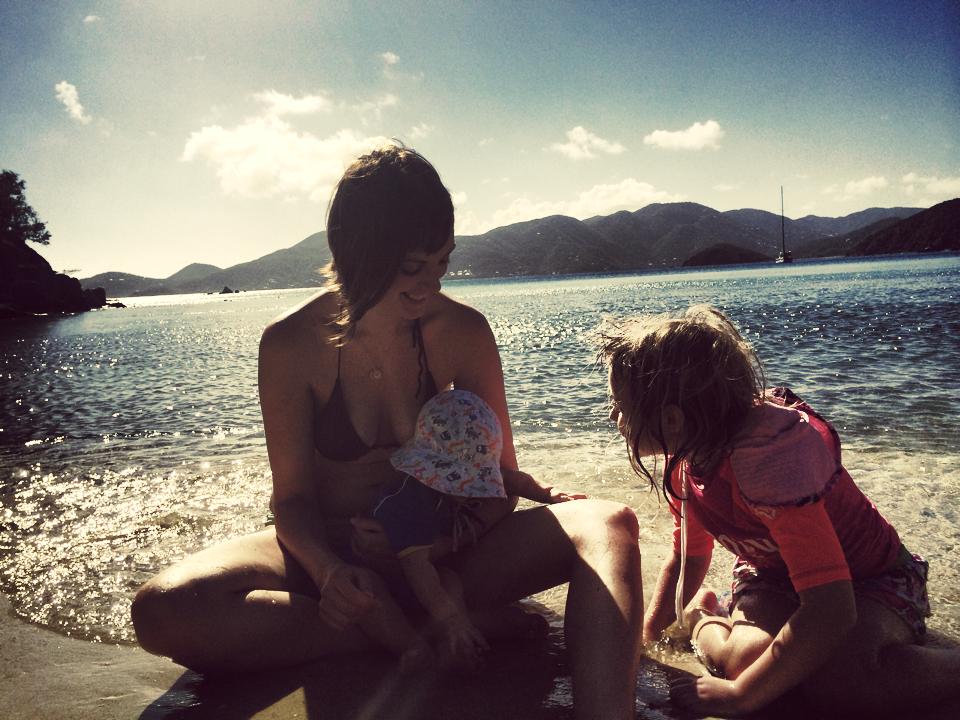 It's bloody hell hard some days with no sleep, a crying 7-month-old baby, and a 5 year old with demands and then "life stuff" but in the end its just "stuff" in the day.  Doesn't mean we can close our eyes and smile through a baby in tears or a young girl who hurt her head on the stairs.  It means you find your way each day into handling each situation better.  I'm new to being a dad to two kids, not as new to the madness of SAS, but new to building a dream on my own.
The ocean and the wind whisper to me. I heard a lot this week.
Focus on everything great happening in your life. Surround yourself with that self-blanket of supporters.  We have people that believe so deeply in our capacity to make this center a reality, it pushes you through the days when you say, "I want to give up." Let's move, let me get a normal job.
We grew from running in losses up until June (giving away services like Coke believing in their product) we have grown ten fold since the real business started after Neo's birth and the startup cup process began. We have a board of directors for our non-profit and friends in the animal world who adore us.  (We have plenty of haters, but as you always hear and see, the higher you rise, the more supporters and haters you get) It's just about where you focus your energy.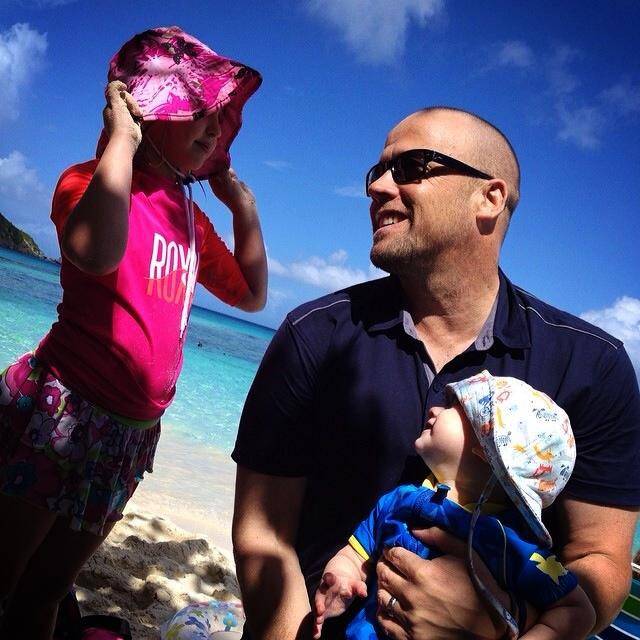 We didn't come in quietly. We are loud about what we care about. We have told our story with such raw honesty our parents cringe. But we don't' know any other way.  It was a vow we made long ago.
Nature brings balance.  It's raining now.  Ocean breeze as I type.  Freezing cold back home.  Sunrises and sets somewhere on the planet every second of the day.
You and I are little.  We share that in common. You may call yourself this or that or I may do the same (liberal/conservative0 but what you can't deny is we all share space together on a vast and mostly unknown universe.
I didn't gain more sleep per se', I wanted to never miss a sunrise, but I'm not the man that left.  We have office hours in Benton County, meditation and yoga practices we won't now miss, I'm not in athlete shape yet, but ready to train after a week in the water.
Our non profit process and that dream is why we do the pet sitting and dog walking, a great model we strive to be the best at and grow (that's my background, own operated expansion into new markets once everything is established, which could be 1-2 more years for us)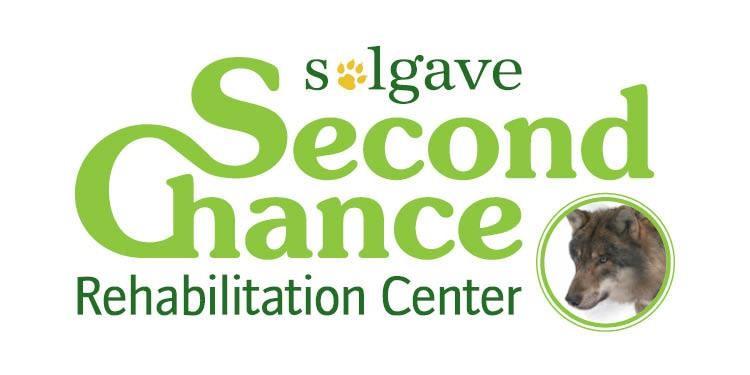 Life isn't "easy" but if we remember that we're a tiny grain of sand on a big beach of unique perceptions and show respect for that concept, we're going to be okay.  I believe in my son and Gabi's generation being a tipping point. I'm seeing hope already in the planet and change of old paradigms into new.
I have to believe and love me, to believe and love you. I have to heal my hurts to not want to hurt you. I have to "feel" this planet if I expect you to.  After all, we're all part of the web.  Thank you ocean, thank you vacation, thank you mom, thank you supporters, thank you staff, thank you house sitter, thank you to all those that have helped us along the way.
"Humankind has not woven the web of life. We are but one thread within it. Whatever we do to the web, we do to ourselves. All things are bound together. All things connect."
— Chief Seattle
Please follow and like us: