Thank You….
Your words of encouragement, your nuggets of wisdom, your sources of inspiration, your sensitivity, your courage, your kindness, your chords of music, your passion, your balanced nature, I applaud you………
The friendships and relationships I've maintained, or gained over the last 18 months mean more to me than you'll ever know.  I've done a lot of reintroductions since leaving for Europe through writing, or in person, but it's still impossible to see the enormity of change without some distance between Point A and Point B.
Certainly more than a snake shedding a layer of skin, but a monumental act of personal achievement in many ways, epic period of self discovery fostered by rich growth, With the leap 18 months ago, came intense lessons from abroad while in Sweden, and back on this side of the pond the lessons continue.
Change is the only constant in life, and while daily challenges or questions about the direction come up regularly, they are worked on, they are worked through.
I am very loved. I am lucky to be forced into the surrender of life that is fatherhood both with Gabi (which is a role that came suddenly and swiftly but one I had yearend to have for years), and the soon to be born.
I've never been one to tell people life is easy, in my experience trials and tribulations; pain and regret come hand in hand with miracles, growth, and positive change.
The surfing metaphor is always my favorite.  When someone is riding a really good wave, it's a reminder to enjoy it, stay present, and ride…b/c inevitably we have to see the wave break, and paddle back out to catch the next one but if any of you have experience surfing you get better at riding the waves as time goes on. Better at selecting the right waves to ride.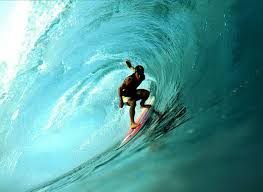 People in your life are like the waves, you get better at choosing what serves you best, and the uncertainty of the ocean is just the nature of life. Good and bad things happen, but if we lean to learning from the bad than it loses the definition of "bad"…in fact it's the hardest falls that create the best opportunities for growth. (Every time)
I am proud of the person I am today, albeit a massive work in progress until I pass.   I'm lucky to have found someone to help me understand the shadows from a new angle, so that the light can really burst out.
Sunniva Ritter is one of several "miracles" that I'm comfortable calling just that.  We are each other's fiercest supporter, and at the same time have ferocity in our approach to call out each other's weaker spots b/c of this wild mirror aspect we have towards each other. We've both written a lot about tit over the course of the last 18 months.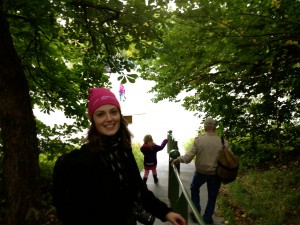 Some people don't get our intensity, or our approach to change, but if you want to win a bike race and hadn't ridden for two years go do a 30 mile loop one morning and see how sore you are the next day.  Run 6 miles after a few months off.  It' not "easy" to get back in shape physically (especially as we age:)), the same way it's not easy to grow emotionally or spiritually.  It takes work, dedication, endurance, and a code of conduct that you stick to. Again, it applies to physical, mental, emotional, and spiritual growth…
We don't have labels per se' on our beliefs, we aren't religious, but we care deeply about the planet our kids are growing up in and we do have a set of "beliefs" that is evolving and changing as time goes, but don't talk much about it these days.
I am proud to be her husband. I am proud to be Gabi's stepfather. I am amazed and grateful at the power of something like "the miracle of life." Something I was sure would not happen, could not happen, happened.  Things needed to be aligned in the right way, at the right time, with the person I did see without question in the rocking chair with silver hair the moment I laid eyes on her.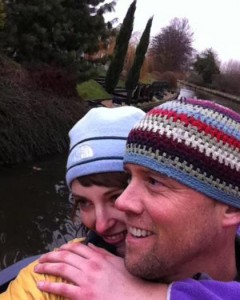 It's been a rich experience.  Very unlike every other phase of my life personally, professionally, and otherwise.  It doesn't seem like that long ago the nerves rattled inside me at the Dallas airport heading to London, yet in other ways it seems like 40 years.
The birth of the Solgave Project, Rowan our first horse together and those experiences, a little girl who did not know English that I used my hand to speak to so we could communicate those first couple of months when I picked her up from barnhagen, our 21 days US summer trip in 2012, Horses to the East and North, the night of my birthday that we shared the early news to the world about the baby...what a ride man, what a ride…
Whatever it is you desire, just hang on will ya? Nothing is impossible unless we give up hope.
Today my wife is 37 weeks weeks pregnant, and our little one is "full term" Nearing the birth "day" I have to smile quietly at all that's we've already endured, faced, and dared to pursue.
Yeah, I am proud of Team Ritter and grateful for the tribe we are building.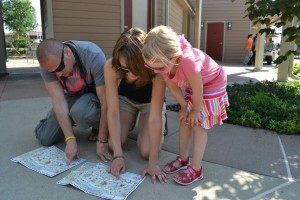 Happy Thursday to both sides of the globe!
Please follow and like us: