Ten Miles….
You know, running for me has never been about the "sport of it" per se', although I've ran one 25K, a couple half marathons, and a couple of 10K's. Not much in my limited (but realize not normal perspective) when friends of mine have completed full Ironmans, but still something I can be proud of.   I've had it in me to run a full marathon and it is on a bucket list I should knock off by the time I turn 40.
However I run for a very  different reason and it has something to do with magically happens after mile 9.  I first read about it in Outdoor Magazine by a runner who described the experience in a way that really grabbed a runner like me, to hunger for that feeling.
"Running the Spiritual Path" by Roger Joslin was a book I picked up after spending time with him as he was seeding a progressive Episcopal church in Northwest Arkansas.  His book was written after a tough divorce and had nothing to do with religion, but helped him work out a lot of pain, which running is great at doing (among many things). It also helped him get into a meditative state while running and shared a unique way of showing one how to do just that.
The pitter-patter of your feet on pavement can become an access to a great place of "no thought." I often use words that come to me that day, but it was advised in this book, as an example, to use short powerful phrases. My favorites are "I, AM, PART, OF, ALL, THAT IS, each word is a step of the foot. You repeat this over and over in your head till you eventually forget you are saying it and reach that magical place of "no thought."  I change my words a lot but the message is always similar and most importantly is the concept of getting into this meditative state via running.
To share one experience I had while doing this it felt like I was taken up by cables about 100 feet and seeing my own body on the trail below me. No weight, no fears. It was if, for one instance I was shown what it would be like to live entirely guilt/worry/fear driven/etc.….FREE! I tried to duplicate this hundreds of times and came semi close once, but just having even one powerful out of body experience while running using this technique shows it's validity.
Back to the 9 mile point talked about a lot. Today I ran through Sweden on a sunny September day that defied reality in some ways. I left from the pet store my wife is helping out at and ran through random neighborhoods into the town of Stromstad, via a variety of paved trails that led me to the sea…the edge of the sea.
It was 8K into a 16K (10 mile) run and I paused for only ten seconds to take a picture with my phone, stretch briefly, and quickly get going as I'm set to do a half in 3 weeks and was sort of important to keep my pace today.
I thought a lot about life. I always come home from longer runs with problems that are no longer problems or solved. I am a better shade of me in every capacity as mind, body, and spirit is so pivotal in being in equilibrium.
I thought about the last 9 months. I laughed to myself; I had a tear of happiness come down my cheek on one song as well.  The state of emotions and depth of thought is pretty intense, but always healing for me.
Today I worked through some tough emotions about this process Sunni and I are starting, parenting, the pending visit of my own family, the gravity of changes happening in my life, how cool finishing my BS is going to be after so long of justifying being "just short" of completing it.
Ten miles, pitter-patter go the feet. It's been a rough 2 years. I broke my ankle January 2011 and reinjured it twice that year.  Being a mountain biker or runner, a guy who needs to move to be "right in the head" has a tough time not moving man…. after thinking about it today that ten miles I ran was the longest in maybe 2 years. My last 2 half's were in 2008, and 2009.
Life is about putting one foot in front of the other. Running long distances reminds me to not think too much about what others perceive me to be. A curse I work against heavily at times in my life, with a wicked combination of empathy/intuition and a brain wired to work full time.
Yeah, I run for spiritual reasons. I run to get those problems solved or dissolved. I run to step in the car a better husband, a hunger to be a better parent, a better human.
I never come in angry at the world from a good long run, I never come in with a loss of hope…lacing up those sneakers today and running ten miles to me meant more than just a good long training run before a race, it showed me how far I've come in life, how beautiful little things can be, and how much work I still need to do…
Ten miles…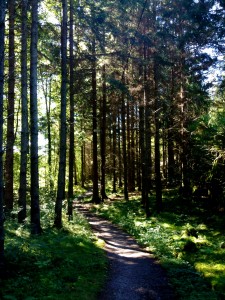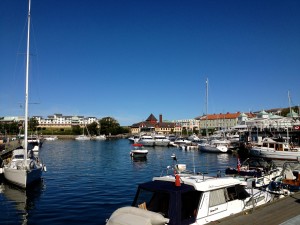 Please follow and like us: