St Lucia Day – Family Day and Brief Update….
The intensity of missing little G after one day is deep.   We had the exams yesterday, typical outside stable stuff, and the hour trip up to Moss for the night viewing so was not home till almost 10PM.
She had a sleepover downstairs and we ALL were blessed to have her up at 6AM. Life through the eyes of the child shows you the best corners of your soul that you want to explore. Some of those we just tuck away until the child enters our life, and the vision is hard to fully recognize until it's there.This year abroad, this miracle of a stepchild that has become probably the best teacher I've ever had, and with every day of her growing towards 5, a more detailed teacher.
Sunniva and I's year of playing life all out is something hard to put into words, but I often try.  The emotions, the experiences, the processes that happen MOST DAYS are wild.
Yesterday was another typical example of what felt like a year's worth of "stuff" we go through.  Nothing hidden, no emotions unstirred, no side chatter about your spouse or even internal thoughts about them, it's all said to each other out loud because we truly are best friends and value the process of growth.
Is it pretty all the time? No. LOL. If only cameras for a full day could capture it all. I honestly don't think it would be believed unless seen in its "fullness"
It's a wild ride indeed, but the miracle I asked for was to be challenged, to help me harness and understand emotions (not mask or suppress which always lead to bubbling up in other areas of life) to have intimacy, to have trust, to have "knowing"…
This adventure. This life.  So worth hanging on for.
Today is a recoup day for us as well as a full Gabi/family day.  It is St Lucia Day and our visit home girl is here, some special sweet rolls with saffron we'll make as we embrace the tradition/holiday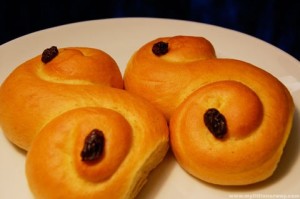 Faxing in final star charts for this class, and then we'll be back to some cool blogs I've had ready to write.  Another little virtual side gig/opportunity came up the day before this class is over, and I hope to be able to do some paying it forward to help out using my mad Social Media skills.   In every facet of life I believe in the concept of giving to receive. Karma. The law of Cause and Effect.
My half hour of Facebook begins now (Sunniva and I setting the 30 minute morning and night goal) and I hope to catch up as best I can with everyone.  Our website for Solgave Animal Solutions and many logistics for this Jan 25th flight with Christmas 12 days away means………well, the very typical chaos meets order that is our lives.
Be good to each other. As a friend reminded us in a small FB group yesterday, she lost a friend tragically and didn't reach out when she wished she would have.  We need to recognize the value of those that matter to us most in life.  Cherish your deepest friends and family and realize the power and fragility of this experience called life. We never know which conversation will be our last with someone….
Have a blessed day…
Please follow and like us: