Solitiude – Needed for Creative and Spiritual Insights
Solitude
"One of the greatest necessities in America is to discover creative solitude." Carl Sandberg
There are times in my life, often right in the middle of the day, when I need to be alone. Being alone is far from being lonely. Please don't confuse those too.
I've lived alone off and on since I was 18. But even then I was in constant contact  with a friend, a girlfriend, or somebody.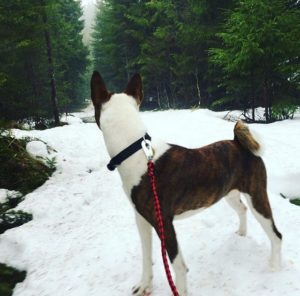 It's vital I began the journey to be comfortable being alone with me to UNDERSTAND ME, to love me. This is a hard task when around coworkers, family, children, animals, or your favorite gadgets. I mean ….alone.
For me this can be a hike in the woods, or an hour of sitting Vipassana meditation. To uncover my needs, to hear the inner voice of my truth, to plan my day.
Since August 27th of last year, several key things have happened. One was I had to enter a period of disconnect from all things I had valued the most in my life.  This is good timing when wants or is willing to dive into the inner work that requires solitude do to it effectively.
From December 12th to this summer I embraced solitude in new ways. I was not Into the Wild in any way shape or form, but in the unknown. Day to day existence, just basic certainties that one can take for granted. It's a thrilling way to live for a period, because you have to readjust what it is worthy of your time and effort while on this planet.
And at my lowest point when even the few dollars I had finally ran out I somehow was as close to Source as I had ever been. I know I was tapping into freedom.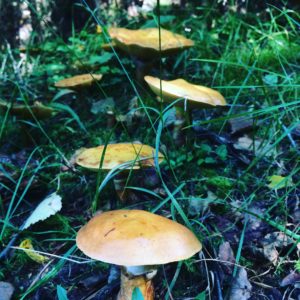 Today `I realize that whether that experience was good for all or not matters little.  I got a divine gift I needed, and that means a long term vision that is to me accepts those rampant short term frustrations that used to plague me.
That gift was intense solitude …often by a warm fire in Oslo taking care of dogs, sharing space with a unique therapist in town for 2 months, and working and living in a healing shop for about 30 days, and my favorite is the long hikes in the snow by myself, or just the hours and hours I spent per day on public transport. Alone.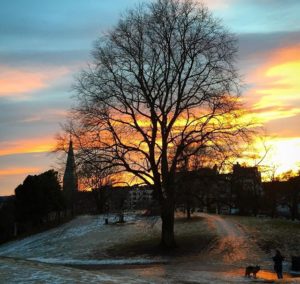 Being that alone, especially if you are attached to people, forces you to go deep within. Questioning the goodness of the world around you,  and often wondering if you were wrong about your instincts.
Self doubt will creep in, and you just keep going.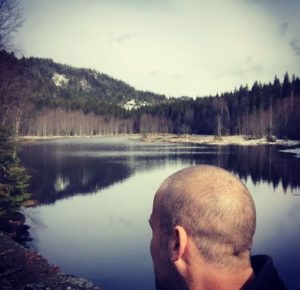 When in active addiction I was running, running for the wrong reasons, running from things I could not even fully figure out despite years of shifting the puzzle pieces so IT WOULD make sense to me.
My last year that was rich in solitude was the opposite.
I got to meet myself slowly, at times painfully, and begin to see the denial erode and the truth emerge.  Like a light hidden deep in an intensely dense stone,  it begin to seep  out of the cracks.
This calicination of my own Great Work culminated, or was certainly shot out like a cannon (paradox) after my silent 10 day Vipassana Meditation Retreat.  I'll write more on that later, but a reading this morning inspired my thoughts on solitude.
Most of the last 2 years I was in solitude, at least in my mind, and about 1.5 years of it was more literal.
The greatest thing that could have ever happened to me, I say it with confidence.  Every single step of the path.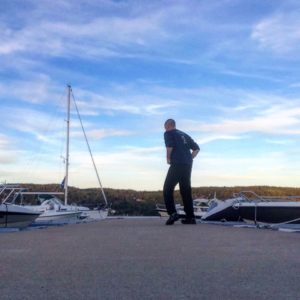 It is the run I took at dusk yesterday with no dogs that gave me a glimpse of solitude. To sit on the pier for a moment, and listen to Source. To pause at the crest of stones overlooking the fjord and smile, a silent tear passing down my cheek as a happy release.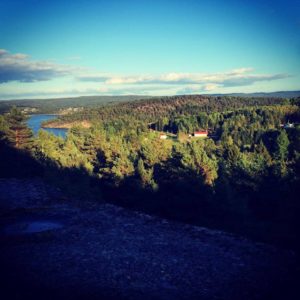 Early mornings are vital for my solitude. The family sleeps, I get to write, or meditate, or just sit with my coffee and be.
An extrovert to the core that can talk 8 hours on topics I love and not stop, I am a true ENFP, the most introverted extrovert. We need time alone as well to recharge, before embarking back out into our extroverted social world of connections.
Thank you Source for another day of clarity, courage, strength, to keep on going.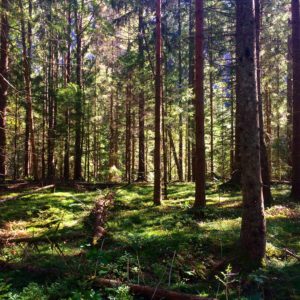 Please follow and like us: