Solgave – "The Tipping Point of the Dream, Risks, Lessons, and More…."
It's been a long time since I've written anything from the heart, much less an update about the life and lessons we have penned "Solgave."
This journey of ours was established at the end of 2011 with nothing more than blind love as the guiding oar of a ship we set sail without much thought of consequence, fear of failure, or "what if's."
I grabbed life by the grips of hands that held on too long to so many things, and was sure I would never let go.  There is a certainty, a sense of knowing, that overshadows logic during certain moments of time.  This was one of those….
That part of our story has been told, retold, and told again.
A bag of clothes.  A plane ticket to Europe.  A pocketful of dreams.  A desire to do everything in my own life authentically for the first time…. perhaps, the first time ever.  It was a journey of self-discovery, it was a journey about finding a man I had lost along the way or never fully knew.
In the Norwegian and Swedish countryside I would be stripped of all I knew up to that point in my life, during a time when I was prepared for what that meant. You can't fully "know' until you are there what unplugging from media sources, friendships, family, culture, language, and acceptance means.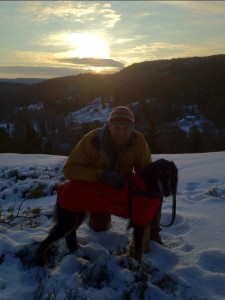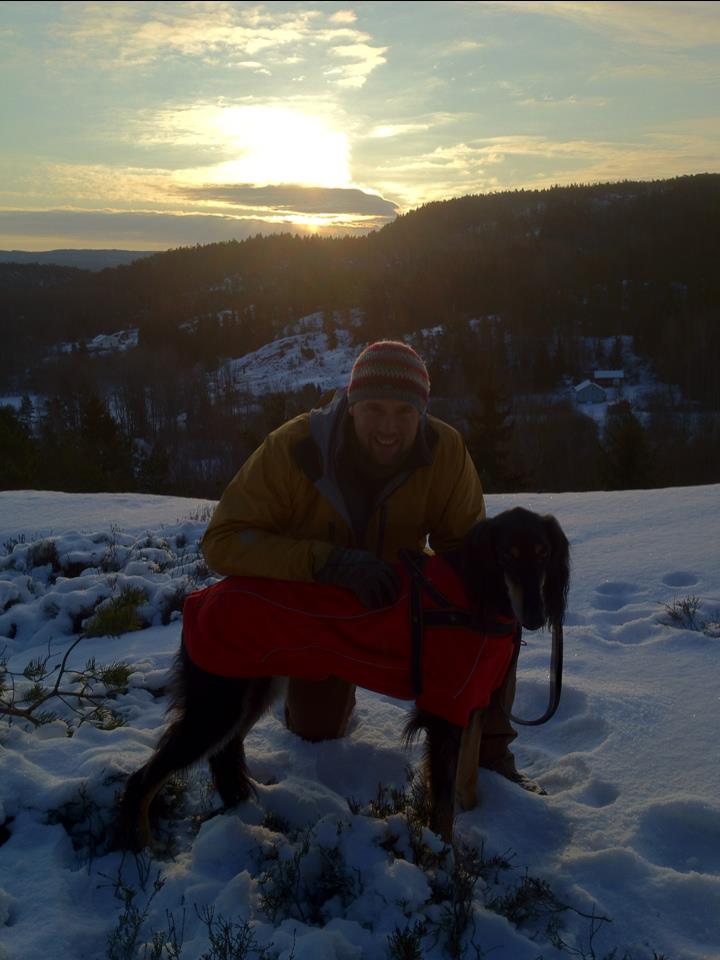 My god did I embrace this process.  I wanted the year to be documented.  Since I was ten, I kept a diary and journals by my side to track my own thoughts year after year after year. It was important for me to bare myself during this phase, not for the feeding need of appreciation from others…quite the opposite, a desire to show I had nothing to hide from.  My ideas, my thoughts, my transformation, my soul was there to be observed in real time during the "Lessons from Abroad" period.  My hope, and many that reached out confirmed, was that by doing so someone, even one person that might find solace or a connection into what I was undertaking would make it all worthwhile.
The winters were cold. The nature was surreal in beauty.  I had never been around horses my entire life, and loved the energy and richness the relationships between the animals on the farm brought to me.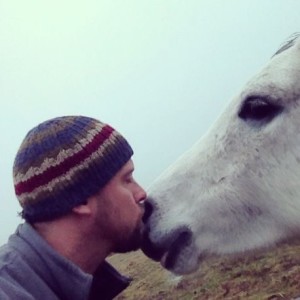 This love story has been shared again recently by my wife, so I don't mean to spend too much on this aspect of "Solgave" but it's important to touch briefly because it is part of the Solgave heart beat/birth.
Barriers lay in front of us, one at a time, and we kept adjusting sails and moving through life with grace and unity like we learned and recognized our first 8 days together on the narrow boat in England when we met.
My own VISA issues.  The marriage.  How to turn a set of ideas centered on nature, animals, healing, and balance into a business. These four pillars of Solgave stand today.
On the Europe side we met with Kommunes in two countries, had the term Solgave being tossed around in meetings as we worked hard and fast to think about how we could tie what was around us to this dream.  Outdoor education, nature deficit disorder, animal therapy, were all things that quickly made sense.  I recognized a need or rather a potential market for eco-cabins on the property to lease out to Americans (business model already going in Europe) and Solgave officially born into a "project." A non-profit, philosophical set of ideas based on a very important set of pillars that we vowed would not, and could not change.  Nature.  Animals. Healing. Balance.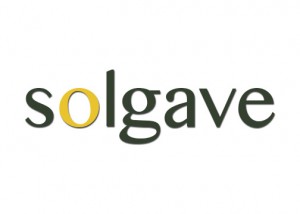 Through the course of the summer we had to shift our sails and decided to pull back on the Solgave Farm concept and make it into the philosophical set of ideas that would not be compromised and were essentially the soul of Sunniva and I together.  This was not an easy time as we adjusted our sails quickly and with much thought regarding all implications.  But as we've done along every step of this path we trusted our instincts and felt a strong pull to hit the pause button and see how to build this vision a bit differently.
Our website Solgave was launched at the end of the summer 2012 and the stories and blogs had a place to call home.  "Lessons from Abroad" was a collection of status updates for the most part that were used for a couple podcasts for MIPJ.ORG on the impact of social media and the individual.  We wrote about the trials and tribulations of being with a real soul mate. Not the airy-fairy kind, the kind that mirrors every aspect of who you are to yourself every second of the day you are together. In Sunniva and I"s case, this was 24 hours a day, 7 days a week.  There was tremendous power in being in the midst of my own project that started before I left Europe (No TV, No Gossip, No Processed Foods, Nature Immersion, Honesty in Direct Fashion to all Relationships) and then living with someone so like your own soul you see the brightest lights and the darkest dark out of the corners of the others eyes.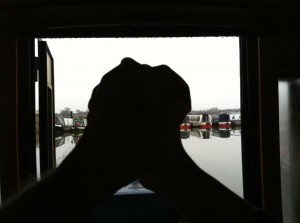 Again, we wrote candidly about this process as it was unusual to say the least for an American living on a Swedish farm with his mother in law on level one who had reasons for being skeptical perhaps of the gravity of our love, a young girl I was growing closer to by the day as we all lived in a surreal set of circumstances.
I've shared most of this before, but the first days I picked Gabi up from Steiner she did not know English well enough to say anything to me.  Silent car rides for the 45 minutes back to the farm where I realized just how far I was from home, because of this language barrier that was another level of comfort removed from me.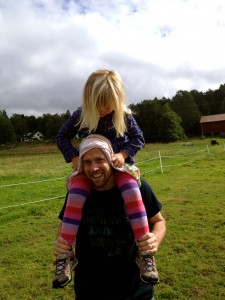 Looking back from my vantage point today, it's a remarkable journey to see those car rides and thinking of my nerves of picking her up at Steiner with Norwegian teachers who had broken English, using my hand as a prop to talk to and use funny voices to capture her attention, to where we are today as a father and daughter.  Not by blood, but I've never been tied to blood in a way that makes you have some kind of obligation.  People are in your life, or not, and that's a choice we make.  I come from a family of very mixed people so it was not a question to me on what my role would be with this young one if she accepted me.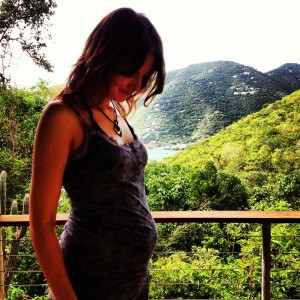 Sunniva and I are having a baby.  We don't know for sure if it's a boy or girl, but no matter the sex Gabi is as much my daughter as the one in Sunniva's belly.  I can't wrap my around anyone that could see it differently. We also want to adopt. How do you ever conceive of adoption if you can't have children who feel they are no different than their siblings because of blood or nationality?  Whether she calls me dad, papa, step dad, Jared, matters not because what I care is that she knows she is my daughter and soon to be a big sister to my son or daughter.
So the little 3 year old I saw on Skype the same time I was getting to know Sunniva and would say "Yo Gabba Gabba" to make her laugh and see into her eyes is also as much a part of the Solgave story as we are.  Again, it's the union of our soul, and Gabi is part of that.  An important part of that….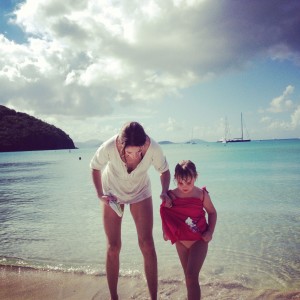 What she has taught me, what she has taught us, transcends anything you can read from a book.  The level of closeness, trust, and openness we share as a family now that we are finally on our own is remarkable. I am amazed at her entire sense of being. The pride I have is beyond description.  We enroll her at Root Elementary on Thursday, and that day for me may be the biggest day of my life.
Don't get me wrong, the first time I caught eyes with Sunniva, the day we hugged in London, and our wedding day will forever stand out as pivotal moments in my life…but as a new father something instinctual and powerful takes over in terms of what matters most, the memories you start to create as a family, and enrolling with her as a dad on Thursday will be a powerful and emotionally wicked cool day for this guy who gave up hope on becoming a father, the role I knew I was for sure born to play.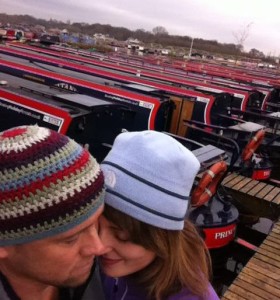 So Solgave…. we dared to find a way to build a company around the essence of who we are.  Sunniva is an animal communicator/behaviorist.  I watched her in the stables for a year and worked along side her in awe of her connection in a primal way to the animals.  That gift also involves all animals but I think her extreme acuity of focus is with horses and dogs.  "I can build a company around you," I said.  My entire life up to this point had been about learning to build good companies, good cultures within them, team building, sales, management, operating one small business on my own…but life was not ready to catch up yet with me, until now…
So from August forward we would take long walks every day between working stables and talk about this dream, this vision and it got molded into something I thought we could turn into our first real business, Solgave Animal Solutions.  It would be centered on dog walking, pet sitting, and behavior modification.  The research began and months and months of market data pulling, observing the companies in the US from coast to coast I thought were building the best brands and providing the best experience and started taking notes.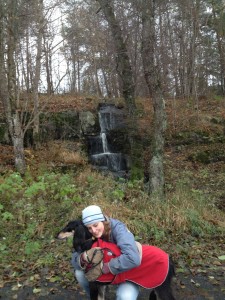 You become a master student to whatever industry you are entering and the further we got into this, the more promising the pet industry and the market potential of the area I worked in for over a decade looked strong.
So we turned another chapter and began to build a website and orchestrate the move across the world to see if my wife would fall in love with the area, if the market looked as good as we thought, and to see if Gabi would also fall in love with the area and observe us a family on our own for the first time. (Sunniva, Gabi, and me)
We wasted no time on landing as my wife now almost 5 months pregnant began work with the Grove Humane Society and we took on a foster pit mix named Jedi.  It led to our first behavioral modification client and with our EIN and website up, it became clear we would and could launch our business in Northwest Arkansas.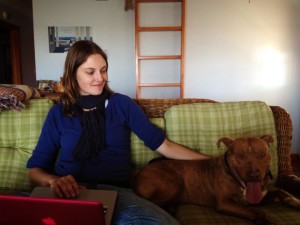 After sending Horses to the East and Horses to the North, we left Europe in the same pace we had approached everything in life, full out. Some would call it an almost reckless pace, but it was with intent, it was with courage, it was with thought.  The jump across the pond was planned and mapped out from August till we left late January (almost half a year)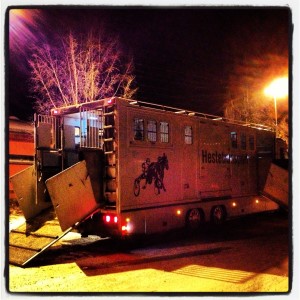 Now in order to get Sunniva's two horses to their respective temporary homes, one in Stockholm area and one above the Arctic Circle in Norway. In order to get the two dogs safely to the US it involved an insane amount of research and legwork and money on our part. But as part of the Solgave belief, no short cuts could or would be taken when it came to these special animals.
I had some money that came in late November to get us into the US and allow a 3 month buffer to get ourselves going and give a cushion during the period of Sunniva for sure seeing if she loved Fayetteville as I thought she would (and has and now we are filing for I 130 and I 485 with plans to have a home birth in the US)
I tried hard to make sure what I could control on the US side gave us stability and comfort and enough time to make good decisions and likely launch Solgave Animal Solutions full out.
We needed to tap into some of that ultimately to get our animals where they should be.  Still with a 2-month buffer at this point we were ready to give this a go.
As we landed in Grove, we had only 19 days before we had to go to NYC and pick the dogs up after a whirl wind ten days in the islands that was provided for us on our way from Norway to the US … a delayed honeymoon present from my family as my mom was on the island of St John in the US Virgin Islands for her February retreat.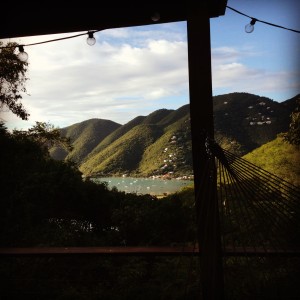 The 19 days we used with every thing we had. Realize this was the first 19 days of us being alone as a family. Not with my mother (Nana, grandma) or her Besta (grandma in Sweden) who she had lived with for most of her first few years of life with Sunniva.  But as a new step dad and new husband, our nuclear family was finally clipping our wings and flying for the first on our own.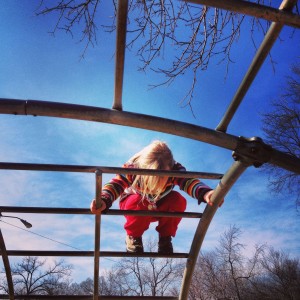 It was vital that every day be maximized between spending time with Gabi at parks, libraries, and us creating a balanced home with foundations we knew we wanted to establish for the rest of our life. Remember we now have a new one on the way, so these early traditions were pivotal for us. The little cabin on the lake in Grove, OK where we stayed was ideal during this transition. We stayed up after Gabi went to bed or used some days we had free to pound away on our web site that kept getting more and more professional with graphics, t shirts designed, business cards, and deeper development into what running our own company would mean.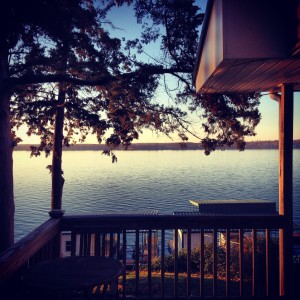 Those 19 days FLEW BY.  90 hours in the car and a cross-country trip in an H2 Hummer (we needed the size to get these crates and dogs home) unlike anything I have ever done, or will again we set off to grab the dogs from Norway.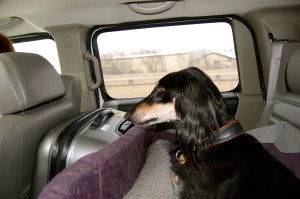 It was just important to get them home safely and with the help of Sunniva sister Siri who flew with them (cost/safety issues) we tried to turn it into something special, the Solgave way and hit points on the way back like the Rocky Statue, the steps in Philly, cheese steaks from two of the best known in town, a stop at Graceland in Memphis and what I'd call the most delirious final 24 hours I remember in a car.  Remember is subjective, because parts of that return trip with luggage, crates the size of the car we sold to buy one of them, and 3 full humans meant we were in tight quarters man…but by God we did it.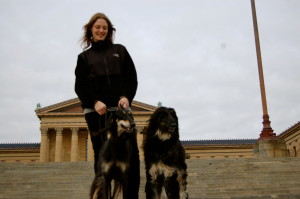 Arriving home we had just two days so that Siri could enjoy time with Gabi and us and see just a snippet of the area before she would have to board an early flight that Saturday.  Another 4AM rise (we made those every day going to NYC and back to get 14-18 hours of driving most days in to travel well over 2000 miles in under 90 hours)
Now it was time to make a decision on when and how we would launch. How could we have a baby this summer, Gabi not in school and do this? Could we?  Launching Solgave Animal Solutions, the brand we had established in Europe, was set to begin.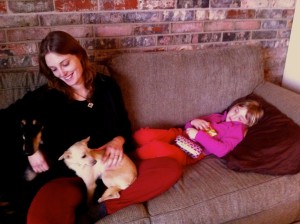 I knew we had to find a small apartment but it was vital it be in Fayetteville and in a safe, beautiful area with a school that Gabi would find comfort in.  We got lucky and slid into our very cool, but very small apartment and in a matter of days were out of that cabin on the lake and finally had a Fayetteville address.
My god, we were closer to this Solgave dream taking root than ever before. It was March, over one a year ago that we sat down at the kitchen table in the house in Sweden and had tablets of paper and a drive and courage and vision that I think one day will be written about, and not by me.  Solgave means, "gift from the sun" and it's derived from my wife's name Sunniva. It's Norwegian and after days of brainstorming by using words that felt tied to this concept (organic, synergy, balance, nature, animals, love,) we kept going round and round into what the name could and should be…a name that I knew was so vital to do what I do best and become more an architect of the dream so to speak and begin building the "brand" before we had products or services yet to sell.

My god, what a year…goose bumps hit me when she said "Solgave" pronounced (sol) (GAW) (vay) as I was washing my hands at the sink. I think I asked her what her name meant, or the derivation just on a hunch…. I knew for patent reasons and other business logistics it was a word wide open and so important for us to be able to create the essence of what it meant. Nobody had any preconceived ideas about it, so as a young company and two visionaries we got to create the culture and brand from the ground up with deep intent.  Organic. Earth. Healing. Nature. Animals. All of these were tied to the pillars that exist today.
So now that you know how to pronounce it (I get asked that a lot) here we stand.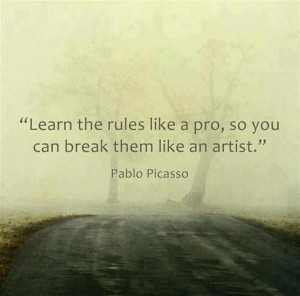 The Tipping Point of over one year of thought, action, planning, and molding.  We have hit a few unfortunate things that shrunk a buffer I had down by two months because of a big delay on an IRS tax refund due to the 8863 debacle (insert link) and two other things that came up that you just could not predict.
We have put everything we had into this business.  From the marketing materials, web hosting, second car needed to get around (bought a very cheap used Honda Accord that broke down a week later and needed an alternator) a few pieces of furniture (most of our items were donated by friends and family as we had so little to get going and need so much of it for Solgave Animal Solutions to have a shot.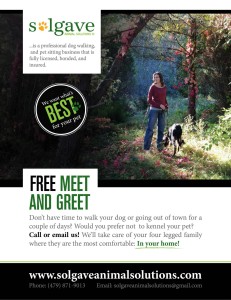 Printing materials, insurance and professional association fees add up.  Pet deposits and full month rent and your basic stuff was predicted and planned for but we hit the 2K setbacks that were realized just last week.
My Feb 7th refund like 300,000 others was moved to the 14th, and then 21 days past that point and now likely mid April.  I'm 39 years old and have never had a tax refund with a date guaranteed be delayed for any reason so this was a big "Oh Damn" moment for us last week, but again, we've navigated those waters since we met by embracing the kind of journey this leap meant..
Sunniva and I share no secrets; even Gabi is privy to all our conversations because we are in tight quarters and desire to learn from each other.  After a teary afternoon a week ago, the 4 (almost 5) year old says to us, and I'm not paraphrasing or joking for dramatic reasons, "You guys cannot give up on this dream. I have money" and brings in her little wallet that has her allowance.  I share this little bit only to show the courage and heart of every member of our family and how apparent it was we were on the right track. Not just as business owners, but as parents.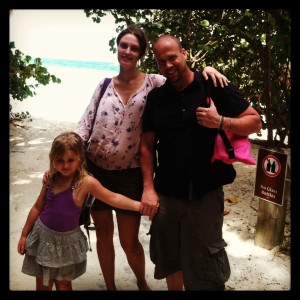 You see, one of the most important things Sunniva and I vowed to do as parents was show our children you can dare to dream. Not just "safe dreams" in certain part of the world but BOLD AND DARING DREAMS.  We watch her aptitudes and gifts with a close eye and felt Solgave Animal Solutions once established is a model we could take with us if Gabi's own dreams pulled us into a new city.  I think our unity on this is vital and it's a non issue it's so engrained in us to help our children see that any dream can come true. We may stumble. We may fall. But that's how we learn. That's how we find our way. I think parents have an instinct of protection or "guidance" they don't want to let go of but in the end we are inhibiting growth if we don't.
I have more to learn from my children than I know I can ever offer them.  I can by my actions show them and teach them how to be members of society in ways that make me proud.  It's not my words they will remember; it's how I treated others and what I did.  Stand up for what you believe in. Fight for a cause.  Dream big.  These things I'm wired to notice.  I'll love them if they turn into practical, frugal accountants as much as I would if they turned into a writer or a dancer or an actor.  I may not relate to the practical accountant as much as I would the writer, but I will be intrigued, supportive, and proud to see that whatever it is that gives them purpose for living, they have found. Because we all know what the world needs more of, is people doing work aligned with purpose.
One thing that links every dreamer together is times of peril, times of doubt, times of struggle. It's that fear of short-term pain that keeps so many from reaching new levels.
Solgave Animal Solutions is nothing we just created out of thin air last month, it's a project, it's a dream, it's a philosophy of life over one year old now… as we described to a reporter this morning on the phone who I think really grasped what separates us from the rest. We did not put pet sitting or dog walking in our name even though logically it would make more sense to do so, but it was important for us to be expansive as our business plan suggests and vision shows it's pet nutrition it's animal therapy, it's deeper aspects that tie more to the philosophy that is Solgave that give us the reason to keep going.
We had little capital left but a lot of heart after moving across the globe twice in the name of love, and as you regular readers know we shared every ounce of joy and also the honest processes of our struggles that these leaps gave us along the way to show the world it's okay to be unsure of yourself, that the process of self discovery does not end and isn't always pretty in early stages of new growth.
This update is a long one, and written free flow as I always do, but it's from the heart.
Solgave Animal Solutions put in all our chips, we bet big, and we were willing to take chances to teach the little one along the way that dreams are worth chasing. That sacrifice is part of it.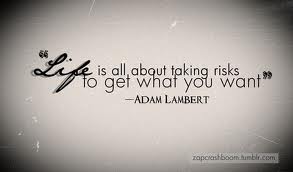 We've eaten out maybe 3 times on our own outside of the NYC road trip to get the dogs and that was Subway and McDonalds. We make our own oatmeal, we cook and eat good food but with thoughts of how to maximize our week as we go.
We have a "Community Pack Walk" April 7th that we actually thought of on a dog walk in Sweden. An event once a month year round to show people how important walking dogs is, not just in the good spring weather, but also year round. We wanted it to be in unique spots, to bring people and dogs into nature and help remind them along the way that the tie and "Pack" power are so strong.
https://www.facebook.com/events/423920514356343/
We have met some shelters directly, worked with one Humane Society and have a vision right now we are working on to use Sunniva to help lower "owner surrenders" in big ways.  That plan/proposal to the first city will be done by Thursday.
There are really good trainers in the area, but I am pretty sure (and getting confirmed by a few others as she SLOWLY gets introduced into the animal community)  nobody exists like Sunniva in this part of the country.  She is a true "Dog Whisperer" and so humble she'll never use that term, "Coach" or "Communicator" maybe but I think in one year's time her work will be the cornerstone of SAS.  It's changing lives and the capacity to reach people through animals that is our "ultimate goal" even if many can't see that step on the staircase yet.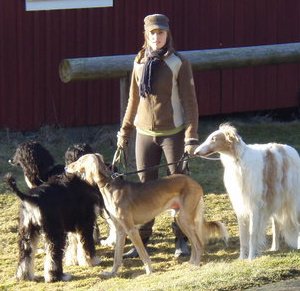 Being so new we are not showing up in searches, we have gone around in a maddening pace to hand out flyers, to use volunteers who are putting them up in corporate offices, and get the forms and business office aspect set up.
Then the reality of the two things that happened last week (out of our hands) and that delay with the refund shifted us in days into "What do we do next?"
I have ideas. I am trying to formulate a FB event or type of promotion of work I primarily/ but in some cases we could do to help us get by the critical first two or three months until the build up (that seems on track) gets us to where our fairly low in/out needs to be to make it on SAS. In a year from now I know we'll be so busy the problems are staffing, what arm next to develop but today we are at a Tipping Point of SAS.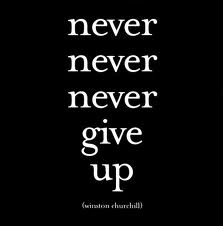 (Solgave- The Dream that Just Won't Work for Hire  Project) is about promoting my services for ANYTHING.  Paint a house, power wash, mow, clean and organize a garage, help social media and marketing for a young, small company, work part time, anything!) Even good part time jobs normally like a time commitment so we are in a unique place of not wanting to give up as we just have our tread rolling but not wanting to commit long term.  I hope to work something up that can be visible, also use craigslist and keep going day by day.  We had a gofundme.com project that was a big success this summer that helped us with two horses.
This is a final chapter in the Solgave book of needed support and it's not gifts we are after, just a chance to be part of the narrative in exchange for hard work. If you are reading this and know of anyone who needs or could use something let us know.
Because of the unforeseen funds we lost (half is coming, but delayed) about 1.5 months of cushion was suddenly lost. Evaporated in front of our eyes.   Day by day we keep the discussion of getting the real job with benefits and "plugging in" as options but the reason we created and dreamed a year ago of the Solgave project was to be a family. This model allows me to see Gabi and the baby a lot, at one point soon I can be home with the baby a lot and Sunniva out on B Mod cases and that's a huge reason why we are doing this and what part of Solgave really stands for. Family.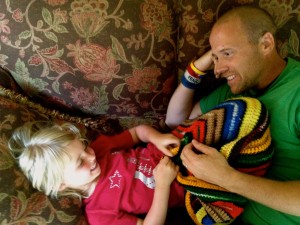 It's not about getting rich, it's about being together, living authentically, and having aligned our passions and gifts in a way we hope and believe can be built into a company we are proud of.
Another chapter is about to be written.  Navigating life with 2 big dogs, a foster we took as an emergency from Springdale Animal Shelter we love, Gabi who is hungry to get into dance, gymnastics and ultimately school, and a wife entering third trimester is a lot happening at once.
Some call us crazy. Not practical.  Unrealistic.  Perhaps even "out there" from our family and some friends, but we knew when we met each other that this daring adventure we call life would never be the same.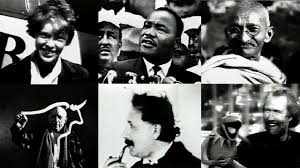 We trust in the Universe, we trust and believe in this dream, and while many may be frighteningly scared of some "practical" things we have had to encounter we know of no other way to keep adjusting our sails and doing our best to keep a ship we our proud of on the water, sailing…
I've learned a lot along the way, especially the last month.  Friendships, relationships, life takes on new meaning. When you are striving to give your child all you have, your wife all she needs, and build something you are proud of and can support you and your new family all at once it's the journey of a lifetime.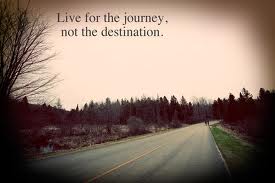 Part time work is ahead for me (those details will be found out soon, this blog and my "Project" idea may spur announcements soon), and my faith that when we become searchable, get our first Pack Walk that has tremendous momentum built up, and a few more new clients we are on our way to the problem I told Sunniva would be the next one. – How to manage growth.-  The one thing I loved about small business development was that stage of challenges.
Until then, I leave our new friends with a full update and our old friends with a summary of the past and some new thoughts and feelings from our heart.
Solgave Animal Solutions is more than your professional dog walking, pet sitting, and behavior modification company…. it's the heart beat of two individuals that dared to risk it all for love and continue to take some chances that we feel are not reckless but necessary steps on the road to a larger path of success.
Please follow and like us: