Part 1 – Happy Holidays – Finding your Soul Mate and Love
The holiday season is fast approaching for my new family, and even more emotional to me than this growing tribe, is that I'm approaching the one-year mark of meeting the woman I never believed I would meet.
The one that understands every fabric of my being, the one that compliments me in every way you should, and the one who mirrors the aspects of myself I normally would not dare take a deep look at. Would not dare to examine and heal, until now…
Soulmate is a very subjective term and I actually believed at different points in my life I had, naively perhaps, thought I found that person.  I think it's very important to remember that all of our relationships in the past should teach us things about who we are. They teach us things about what we might lack in terms of giving, what we hunger for in terms of needing, and the balance and harmony that are byproducts of a magical union.
During the next month PlayDrMom, AnqeliqueFelix.com, and I will be sharing things about the holidays that mean the most to us.
As Angelique mentioned in her blog, it's not so much about the presents we buy each other, the pressure we feel to meet certain obligations, decorating our house, or the stress surrounding those big family dinners …to us it's about one unifying theme "Happy Holidays in Happy Homes."
I think I can relate to so much Angelique said about what she used to "try to do" in terms of the idealist ideas we can create about love.  What stands out powerfully to me is "staying married for fear of being alone" along with trying hard to "not break hearts."  Loyalty, code, and codependence are all reasons I held on too long….
Self-love, for me personally, had to be ignited before divine providence led to a tiny window in time being opened for me in order to meet the love of my life, who happened to live across the world.
Our story is unique, and one that is powerfully told on our site. With one bag of clothes on my back, a return ticket that should have brought me home two weeks later after our first hug at Heathrow airport in London, would be moved ultimately over a half dozen times.
I would sell my car, face every fear imaginable by leaving behind the comforts of what I thought life was about, in order to build the foundation of love like I knew in my heart really could exist.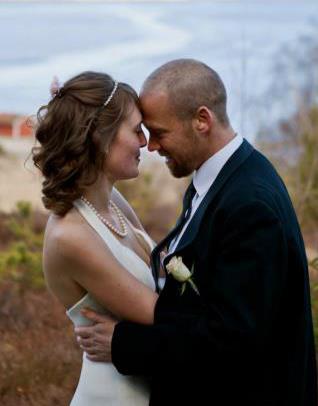 "Happy Holidays in Happy Homes" from my unique perspective is about this powerful love that I share with my stepdaughter and my wife, a true soul mate of mine, and what would lead quickly to a marriage overseas within months and ultimately, a baby on the way that I had given up hope on even being  possible.
Angeliquefelix.com and PlayDrMom are going to share their perspectives with you guys along this unique journey into Christmas that we hope can do more than just express personal feelings, but within this special collaboration share what a single mom, an expecting father away from his home country, and the advice and insights from a professional in the field of Child Development, can bring to you guys.
We welcome your inputs, your comments, and YOUR STORIES about what happiness, home, and the holidays really means to you.
The sharing of our experiences we hope to see as a catalyst in some ways, at the very least getting you to think about what makes true happiness in the home during the holidays special for you.
We look forward to your thoughts on all three of our perspectives and hope to find you here next week as we enter the world and topic of "Becoming a Parent." Another deeply personal journey for me as I had finally had to make peace with the fact that I may never fulfill the purpose I believe I was put on Earth for.
Now head on over to Angeliquefelix.com  an expert of child play who reminds us  "…I am not a philosopher, I am a woman who claims to be an expert of her own life. My writings are based on the most valuable knowledge called experience…" and PlayDrMom and read what they want to share with you about "Soulmate -Love."
Until next week,
Jared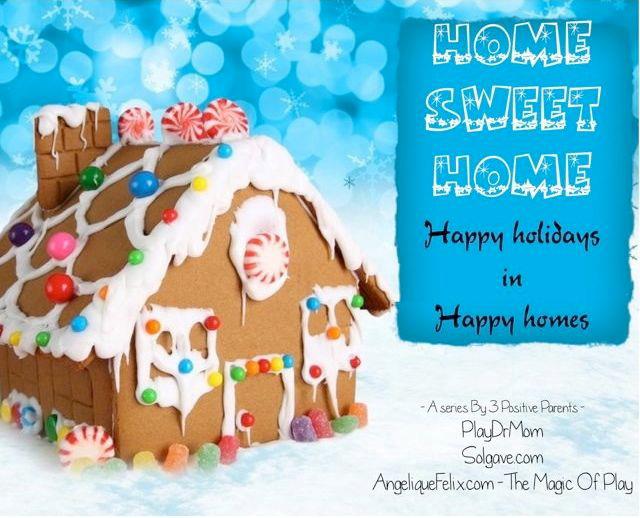 Introducing – 'Home sweet home' – A collaborative writing series that explores parenting through the holidays, and how we can create a loving, happy home.  (series)
My writing partners Angeliquefelix.com  & PLAYDRMOM want to create some holiday excitement for you and your family!
Not because we' ve found the key ingredient for what happiness in the home means, we are sharing very real perspectives of families that have both good and bad days.   But we not only have a deep belief in our families, but value a life of play, love,  and connections to each other.   Never losing sight on what matters most, that happiness around the holidays is built on a foundation of things that you cannot buy with money, but experiences, laughter, and love that have no price tag.
In the coming weeks as we  approach  Christmas, we   look forward to sharing some hands on,  real life experiences on the following topics with you:
Monday 12.11.2012: Love – soulmate
Monday 19.11.2012: Becoming a parent
Monday 26.11.2012: Creating a Family
Monday 3-12-2012: 101 ways of staying Happy
The series will be brought by you by three blogging parents:

AngeliqueFelix.com – The Magic Of Play is on a mission to bring play back in daily lives through bilingual songs, movement & creativity. Angelique teaches 0 to 6 years old in Italy, but comes from the Netherlands. She is a single mom loving passionately her only daughter Chanel every day. And she thinks it's strange to write about herself in the third person.

PlayDRMom is a mother of 2 and a clinical psychologist specializing in children and play therapy. Her blog is dedicated to promoting the importance of play and strengthening relationships with children.

Solgave.com is more than a blog, it's a unique philosophy of life shared by Jared, an American now living in Sweden, and his wife Sunniva originally from Norway, and her 4 year old daughter Gabi, as they navigate the waters of life by focusing on the core elements that define them. Nature, animals, families, travel, healing, and overcoming obstacles are some of the things they share with passion.
We would love  to have you join us on our journey towards Christmas, please come back next week on one of our blogs!
Please follow and like us: