My Morning Writing Routine Got Validated (By Science)
My morning writing routine just got validated with some actual science. I've peen scribbling in diaries with a passion and intensity for my honest thoughts since I was ten.
Now it's not a pen and paper, but a keyboard and a rhythm that is the voice of my thoughts and the sound of the keys.
Writing helps me process my emotions, it has helped me sort out a lot of life. I find the art and craft to be honorable and relatable.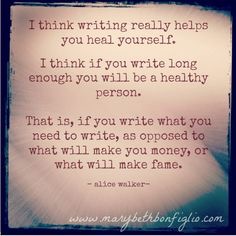 My preference is a maddening stream of consciousness style for writing. And what drives me now, is that my children one day may get a glimpse into the complexity of many of my own ideas or thoughts when I'm no longer around.
I desperately wished my grandfather had written, I would give anything to get more insights into his life, struggles, success….through writings who could have left behind.
The article I shared last night on Facebook was like salve on a light wound. There are times I feel guilt or shame or regret or …..embarrassment? I'm not a writer in the sense I've not even tried to publish anything.
I write because it's like oxygen to me. Air that helps me breathe in a world that can be so claustrophobic at times.
Often when I'm done with a journal entry, or blog I publish publicly, or letter to a person I am finished with what was on my mind. What I mean is I "left it on the court' to speak in basketball terms.
Somehow after writing, I am just better.
Struggles with a son who can't fully understand me, nor I him? I write.
Frustrations about international love? I write.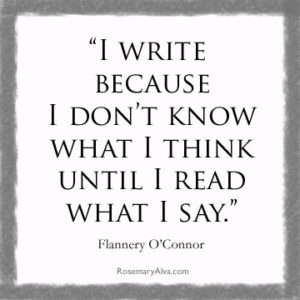 Some has been public pieces if it made sense to do so, others are just collections of word documents with tens of thousands of words (just last year I did a collection of "letters" during Nano Wrimo) because I couldn't reach my wife. Not energetically, nor literally.
So I wrote to her and the kids as if they were in the room. I would just talk, tell them what I made for dinner, what happened, etc.
I've been pretty public about the ups and downs of my own struggles. We all share them, and writing about them has helped me some. `Less about the specifics of the the actions the struggles to lead to, but more about the pondering of what created the set of actions or self destructive tendencies.
Yeah, I love to write.
Right now is a fascinating period of my life. It has all played out in a way that is stranger than fiction.
Solgave is a word that means "gift from the sun" and when trying to pen out an ideology, an idea for something larger than a business, I knew once Sunniva said it, the brand was going to be special.
It symbolizes healing at its core. I was in midst of healing myself. Upon leaving the US and embarking on a new lease on life I was more than transformed by the nature and animals surrounding me. The healing elements were not fiction. My fall from grace again was not a correlation or a devaluation of these elements, quite the contrary.

For me it's a reminder of how powerful our minds are, and how real the journey of recovery is. I think the word is something I want to help change, to bring it to the masses. Not just about addictions, but about recovery in the purest spiritual element.
When you look at all the initiates, the great ones, the mystery schools of old, the people walking the earth today that are guided by spiritual principals that evoke something in us, they all share this deep simple humility. Deep and simple are paradoxical, but it's important. The deeper in we go, the less sure we seem to know.
Yes, Solgave is to me, a quest for truth. A journey of healing. Our ideas about a Second Chance center were inspired by real feelings. My desire to see at risk youth or people who've struggled with addictions get another chance at help in a non traditional setting was very personal.
I just wasn't fully honest yet about my own journey. Close, but not all the way.
The brain and our thinking and our wiring and patterns, man they take time to change. You need patience and perseverance, and these are traits I so admire in others and keep holding onto myself.
Now Solgave Clothing is about to begin, a second and serious rung on the ladder after our animal care business Solgave Animal Solutions was sold to new owners at the end of 2015.
Solgave Project is the altruistic vision that is still in focus. Where is it? How does it look? We are not sure. Sunniva is going to manage the Instagram and FB channels soon and I'll take Solgave Clothing and we hope to merge these with the larger brands intent.
Healing through natural means. My first experience with a horse at a treatment center in Texas was powerful. I recognized what horses could do for people with all kind of issues. Anxiety, traumas, abuse, fears of all types. Their shear size and mirroring nature make them incredible animals for therapy.
I find nature to be as therapeutic. It's my time alone in the wilderness, on a run along trails that I find a rhythm of meditation and a release of ego that parallels Vipassana meditation or intense spiritual trances and deep work.
Yeah, I am smiling. There is so much happening around me, and yet I see it all more clearly than the Birth, the Growth, and the dreams written about in 2012. I saw apparel then.
It was in my blood while working for a small private label apparel company called Houndstooth Clothing. T shirts inspired by the simple designs of the owner, a local guy I read about in the newspaper and realized I wanted to learn from him. I didn't understand yet fully what it was I drawn to but it was the integrity of the brand.
He had a million dollars in revenue by then, a small Arkansas based t shirt company just putting those simple and original designs (but brilliant in their intent and message)  on heavy weighted cotton, double stitched seams collar to collar and a brand name that was catchy and a logo that stood out.
His inspiration was classic sports and outdoorsy themes. I got to do merchandising in the prime retail shop where his store setups in the front window on Block Street were legendary, at least to me. 🙂 He also had found a name, and entry into a patent open and ready for him to grow a brand around. It's something I noticed about Baldron, a company in Oslo I volunteered for this year.  The name and your ability to patent and trademark it's growth a long the way is part of the brilliance of original brand development.  It means you must understand your culture, it's a lot of human psychology mixed with marketing.
I managed the 3 retail units in the northwest part of the state, managed the warehouse unit, was once Direct or E Commerce as we entered an era of the Internet, and all of this started with a weekend only job, one of 3 I had at the time, just so I could learn and be part of a neat brand.
I kept searching out owners who got brand integrity and kept learning. I also kept struggling personally, so every few years I would have to pull out of a neat position with one of these companies. I have owned and operated two of my own, and managed multiple departments or multiple retail units in 3 other Arkansas and Missouri based startups.
I was really primed for two decades to do what I do now, and it's really hard to explain to Norwegians what I do, or what I'm good at.
So now I stop typing free flow and hit the pause button on my potters wheel. It's time to take a jog to take care of my health, to paint the front side of my mother in law and wife's home, a commitment I made this summer and while the passion to put all my time into this project, the one consulting client I have that is holding on till I have the time, and the two classes I am taking now if finishing a bachelors degree that I have been a semester or two shy of finishing for two decades has the call.
I want to help others, and I can't be sure if the best way to do that is a more academic and traditional route the second half of my life, or to continue paving my own way as an entrepreneur. I'm leaving some off the signs on the road map of life up to pointers I notice, and then giving all I have got along the way.
Without any plans for a brick and mortar store until this proved to be a model that works, the front end costs are small. It's more about the time and creativity. If it doesn't go or doesn't feel right, I'm not afraid to fail.
There is no fail, there is only learning. And hey, I love to learn ….
Please follow and like us: