Gratitude and Love – (Fanily and Mom)

Wow, I'm in that moment where you sit down with epic music in your ears, physical work of the day that was so hard your body is appropriately numb, and now I get to create, read, and do what I like.
Previewing the notes of my classes, smiling at Dr Ludorf's response to my very honest "intro" to our Psych 497 Psychology of Reality TV …whcih sounds easy, but it's near graduate level  with an intensity he swears by and we had to sign something to show we agree it will take 2-3 times the same amount of hours spent completing a regular class or we will find ourselves somewhere else.
And Dr Dentice  (Women of Color – upper level Sociology I need for my minor) loves Scandinavia and I can tell is going to be a neat professor (both of these classes virtual) As stated I may be finishing on site in the spring if this business venture doesn't do what I think it will, Jared is sort of driven by madness and belief that all things have lined up for me in terms of this next launch, but again, I'm okay failing if I'm wrong for the first time. ;). You just try again..
Well, was it the calm and quiet of the night. A song playing in my ear? I got overwhelmed by gratitude. About my family. My mother in particular.
I live with a mother and daughter team that is neat to see. So much love. They are quite alike, so they make easy partners in terms of running most aspects of life in my humble opinion.
What I've pondered lately due to observing these two was appreciation of my own mom. Wondering internally if that's part of why I'm back in this home. To witness another parent child relationship and realize how much I've let my own down. How much stress I caused her. How do you repay that?
I fell in love with a Norwegian and we had a baby, only to move to the US and have that baby, but as that story has been told and for reasons I'm still not denying were valid, came back here.
A causality in that storm was my mom. A grandma, a mother. A human. International relationships like this means one side always feels left out, or too far, or robbed of certain things. I'm doing my best today to construct a reality that blends both, it'll take hard work and seeing my vision through, but it's important. I love both cultures deeply, and want my children to have equal love and respect and understanding of the one they don't reside in. .
I was reared by special people. Bright, kind, fair, tough when they needed to be, responsible, and also fun. We traveled, we studied, they took me to practices every day, and never missed an event. Everything I asked to attend they worked hard to make sure I could.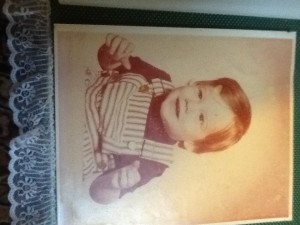 Space camp. Soccer camp. Basketball camp. Views were expressed, but nothing was pushed or expected I hold that view as my own. (Despite heated debates by my step father)
My own struggles made me see the negative of everything, which exists everywhere. But when you get back into these beautiful spiritual places and do this deep inner work you recognize gratitude, recognize the good in everyone and things around you. And it grows..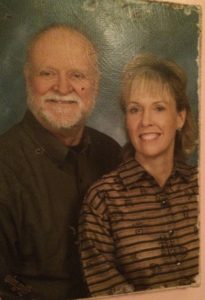 My step father has polar opposite views of me politically. . I found so many reasons to resent him. And today, I sit and ponder what a misunderstood (by some) person he is. Behind a fundamental Republican online presence, is an open hearted and generous volunteer who helps anyone he can. His Facebook persona is not reflective of his real heart in my opinion.
It helps me understand that all of us are guided by goodness and political beliefs in my home were so varying, that how could I not see left and right as good, or I'd see one of my own parents as "bad"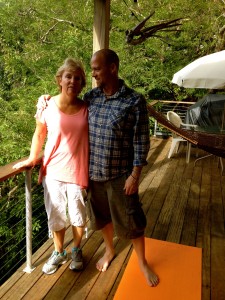 They raised me similar to my FB post yesterday about "just enough" and allowed me to stumble as an adult, by believing it would be the only way I could learn to help myself. This process often takes much longer than one hopes. As a parent now myself I can't quite imagine what that would feel like.
My personal issues made that tough man, how could a mom not take that personally in some ways as a failure or feel they are to blame.
But who is to say if my issues were the absent dad, a past life pain I could not heal, or the genetics on both sides. Science is catching up a bit, but it's less important why we get the cards we do in life, but more important what we do with them.
My grandpa died 13 years into recovery, and I carried his ten year coin for many years. I only really knew him those years.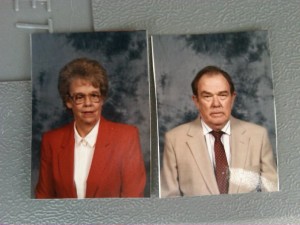 Since his passing our family seems fractured, he was the glue. That in itself is hard on my mom I think. Her mom, my grandma, was one of 7. Grandpa one of 5. So imagine the cousins and aunts and uncles.
They had a spirit and personality (my mom's parents) such that every week it seemed a neat carload of relatives was stopping by and staying a few days or a week at Pat and Guys. I got to meet so many people and that was just the norm of my childhood and I am grateful for that too. Back then I was likely  bummed to hear "another visit" to grandmas was needed, but as you get older, you appreciate all of this.
Rambling a bit now, but I just feel overwhelmed by gratitude about my family. Sorry I ever made them feel bad for the decisions they made. The boundaries created. The actions taken.
They have been more than fair, generous, and most importantly taught me so much by example.
Ethics. Hard Work. Kindness. Fairness. And while I wished at times to be "understood" more, isn't that something just selfish on my part. People understand at the ability they can. That simple rule of life brings so much easiness to how we see others.
The prayer of St Fancis which is one I say daily now, and it reminds us the journey is really about the "need to understand" others and not the need to "be understood"
I see my family in one month or so and as I reflect tonight, I am not sure I can every repay them for the life given me, and the thing about them is the only repayment they want is to see me at peace, happy. That's it…
Thank you for raising me. Thanks for sacrificing for me. Thanks for caring, and see you soon.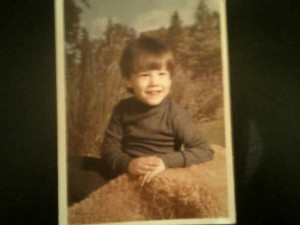 Please follow and like us: