December Hike – Spiritual Rebirthing….
I haven't written anything yet about my return, I haven't shared too many details about what happened during my time away from the farm.  Perhaps I'll do that when the moments and artistic/healing merits are there.
A person,  I call a spiritual guide/mentor, was put in my life and I grabbed hold. So instantly, I took off to Oslo on a train and met a man who I did not know…but quickly realized he was a brother from another mother type of person.
The nature of our relationship is not for me to share publicly, but I can't emphasize enough how important that step was.
I was getting to know Oslo, and meeting a lot of new people. I even went to a decent size hockey game that was so fun! And then the following week I got to attend one in Moss, Norway as well!
That time on the road was ….really special. I was around people who have the spiritual senses that I desire and it's an energy that's appealing.
Through my life experiences I've had several people like this guiding, or giving suggestions, or helping to give input on this journey we call life, but so far this cat may be the best matchup. Again, a lucky draw I suppose to help offset the uniqueness of being in therapeutic groups where  you are the only one sharing in English.  You hone in on energy, emotion and the presence of people "actively working" any spiritual process is awesome.
So, here I am. What is next? Stay tuned, because I sure as hell don't know. And you know what, that's okay!
This was a week where we finally got some snow, and a little sleet, and a little ice to go with LOADS AND LOADS  of rain that has come the last month.
I really want to just share my experience today.  I'm trying to live one day at a time, so it's the reality I can attach myself to the most.  And that unfolds minute by minute, ya know.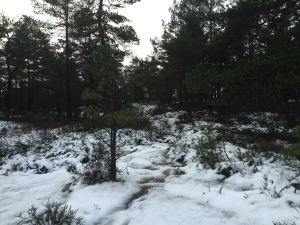 For me it's been important to share the blogs on this site as therapeutic outlets about a  person, or a couple, or a family going through things in an authentic a way as one can.
It's no secret the last few weeks were tough. Very unusual for me. And created residual effects for many outside myself.
I'll say little to nothing about others, but will continue to share my journey as I see fit through our family blog site that has the tagline "A Family who Believes in the Power of Change."
Solgave as a brand still has big dreams, and I think bit potential.  Right now we are honing in NWA Christmas season, and crunching numbers to see if the launch here makes sense.
Now, to my hike!
I'm not as out of shape as I was year one being a dad and hustling to launch a business so we could all eat, but I'm not in elite shape either. LOL.
It felt amazing to cover about 5 miles that I needed ice cleats for some of it, and very cautious steps with a lot of elevation changes.
It's in the whispers of the wind, it's in the crunch of the snow, it's in the silence that I HEAR what I now call "The Great Unknown"
I'm a deeply spiritual person, who is back to being spiritual in practice. Scheduling meditation and prayer time (probably different prayer than most would think, more "Thank you" to the universe) is like scheduling meals today.
And when you've been out of the habit, it's tough to get back in it.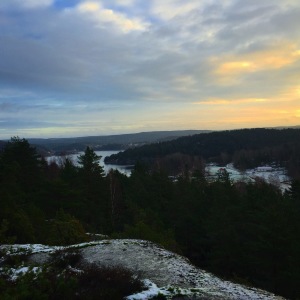 When I found my way to the magical pond, almost 1.5 hours in I was feeling euphoric.  I won't try to describe it right now.
Then my spiritual mentor texted me when I got home, as I was reading a passage related to his text, and this my phone rang with a guy from England who's living here and I've met who was calling to talk about THE SAME SPIRITUAL ASPECT.
Coincidence? Who cares.  It was a cool feeling.
I gotta long way to go yo…….in my eyes, the journey will ebb and flow, but goes until we transition.
I believe you are spiritually moving at all times. Backwards or forwards. Sometimes so slowly you don't realize you are moving backwards.
Maybe it was just seeing a post on Facebook or Instagram and chuckling in a way that is really about making ourselves feel good about us.   Sort of selfish.
When in deep balance, even those subtle things, don't feel right.
I am making forward motion. I am not superman.  But I know that honesty isn't debatable.
And my foundation is as strong as i make it.  Work put in, to get dividends out.
Please follow and like us: