A Night Ride Through Fayetteville..
So it's no secret to most of my friends or "friends of friends" (via Facebook) that right now I'm using a bicycle to get around Fayetteville to handle all of the pet sitting clients within 3-5 miles of downtown.
A supporter of ours that we met at our monthly "Community Pack Wal donated it. a classic Schwinn Moab that came out years ago – when I was likely just getting into the bike industry.  Half of the gears don't shift currently, and it is in dire need of a tune up but some love, a new wheel, and an eye for what lies ahead has made it an exciting time to get riding around our historic city I love so much. Very grateful to remember why I love to be on a bike, and what lessons it teaches me along the way.
I spent a lot of years riding with friends doing what we called "Urban Assault" at night, and devoting a great deal of time to the trails in NWA.  That was then…
This is now…. I'm ten years older, have had a lot of life changes, including a year in Europe, a new business, wife, step daughter, and son born a few weeks ago.  Biking and being in shape in general get moved down the list of "to do's" during so many changes at once.
Back to the "why's" of this venture into biking.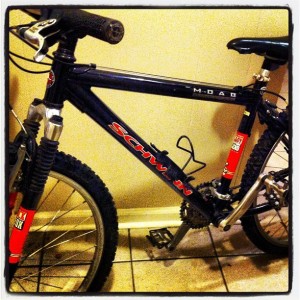 Beyond the need to get back in shape physically is several things. For one, I  care about this planet we live on deeply. I see things happening to it that alarm me. My eyes are blue, but they are deeply green in terms of environmental concerns.  Our children are inheriting a planet that has seen impacts from industry the last 60 years doing damage we had not seen in hundreds before it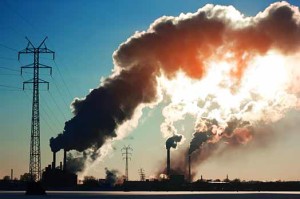 Technology is stymied by the incredible power of lobbying, greed, and the illusion of parties and interests that "care" about "the people."  The people get played and I'm not sure who's to blame, because at some point we have to own the problem, and BECOME the solution.
Eh, this isn't a blog about seeing 7 generations out like the Native Americans used to do when we think about our decisions that affect this planet we call home. Or is it?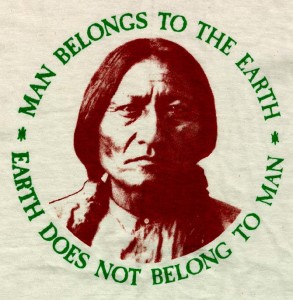 My wife and I have no car right now. A big SUV was loaned to us after we each sold our vehicles when moving across the world and we're grateful for it.  It gets horrible mileage, but had been incredibly practical for our large dogs and growing family.  When time comes we'll likely slip into a Subaru Outback or something more practical but until then…I'm seeking to use what I have to save where I can.
This gets me back to the bike.
I love my local downtown route that lets me traverse some of my favorite spots in Fayetteville. I zip through neighborhoods and cross College around Maple and either cut up through the Wilson Park area or just hit the top of Dickson and soar down it.  The freedom and the awareness one has while walking or riding a bike around dusk is out of this world.
You see everything, energetically.  I walk by cute couples, an anxious engineering student, a content stoner, and a type A runner logging more miles than they likely need.  They all have a story, and you can almost hear them telling it as you ride by.
I shoot down the bike trail tonight by the park and work up towards the hill where it crests by Maple and see a couple bickering on their porch.  It's not a feeling of invasiveness but you feel sort of "part of it" at the same time. It's just interesting.
Down the hill you shoot out by Arsagas near Dickson, quiet conversations are soaking up the perfect air of the night…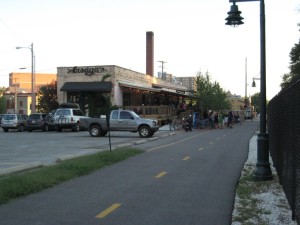 and I quickly see and hear the crowd outside of Powerhouse. My mind taken back to more Thursday's on the patio than one likely should remember.  A new generation always taking our place as we move into the next phase.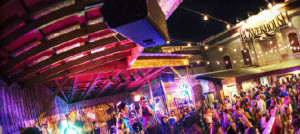 I keep pedaling. I see the old Burger Plus that used to deliver to us so many nights.

What you see and feel on the bike at night around this town…is EVERYTHING.
Dog walked, owner texted, back on the bike.
As part of the #WheresSolgave campaign we're doing I stop somewhere along the route and take a photo from a historic or infamous spot.  Tonight I reflect on what was there before, and what it is now.  A company I worked for in that building when 13 years ago.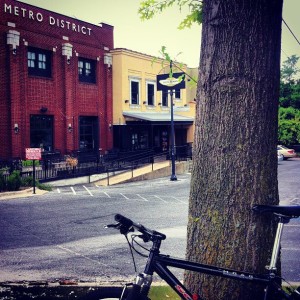 Pedaling back through town I cut up Dickson and get a flash of 1994 and the National Championship Razorbacks winning the NCAA tournament. As a basketball player all through my school this was a highlight of my well-attended U of A days.  I was a sophomore and the street was shutdown in what can only be described as pure, blissed out, mayhem. As I pedal tonight and reflect on that image almost 20 years ago I can see the faces of people standing on poles in front of what used to be Ozark Brewing Company and Chester's Place.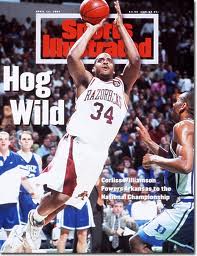 It's getting dark now and I need to get home.  As I work my way closer to home and back across College I hear the conversations quietly being held by friends on porches. It's a good night to be outside.
It's a good night to be on a bike and exploring this city I've known so well for so long.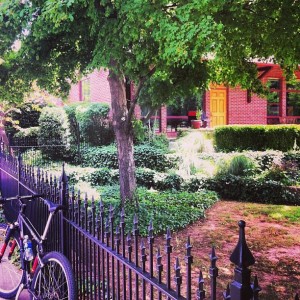 It's good to call Fayetteville home again, and be at a point in my life where I care to take action and use the things we care about as a company, as a family, and as a community to make a difference.
Reducing our impact and the effects that small steps of progress can mean to the larger scope of humanity is important…even if it's by choosing to ride a bike once in awhile instead of taking a car across a beautiful city that I love to explore while hitting client's house.
Please follow and like us: