14 Weeks Since the Birth- Miracles and Mayhem

The first 3 months of Neo's life has been surreal.  He is changing every day, and in the midst of the chaos of our business he gives me little injections of love from hour to hour that I'm so grateful for.
Sunniva and I chose this business with deep calculations into how our value system and desire to not leave family much would not have to be compromised.  All the things we get to experience probably spoil us that others might be robbed of.  Walking or taking Gabi to school each day, picking her up and not missing those hugs, seeing Neo's first everything…those are the blessings that overshadow the dark spots, the tough moments.
Those are the reasons we started Solgave, and they for sure have their downsides.
Sunniva and I lived the first year of our life in the house she shared with her mother. While it was a large house with some respected boundaries, stairs built to even create access to come and go from the top deck, it was still the same house
In many ways the first year of our life that we lived alone as a family, she was pregnant (getting later term) or having a newborn.  To top that off Gabi was with us 24/7 because school would not start for 8 months from the time we landed.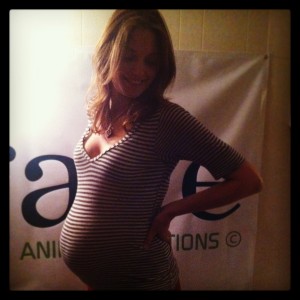 Yeah, this couple who loves to be together and process life full on, has had heavy doses of extra layers this year that were added to other normal stressors.
But this little blog is about the last 14 weeks.  How does a couple go from daily intimacy, a very close physical bond, as well as spiritual and mental to having to water that down to almost nothing.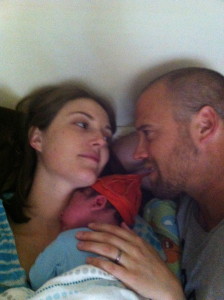 I think it's about realizing it's just part of the path. For me I always see life as an adventure race…my ultimate metaphor.  And this year is about "Action" and intense work on Solgave and time with family as best you can.  It's tough, don't let me sugar coat it.
We work really well in that we see most days as a team.  I slept on the couch the nights we had meet and greets in the beginning.  She can pull off no sleep way better than I, so I "try" to get some rest on days when I have to see clients versus just caring for their animals.
I think the psychological shift that happens, the literal PPD some women face, and feelings the man must adapt to that he too is now very low on the totem pole of needs is a big adjustment.
The only advantage I have as a rookie to this is just a lot of life lessons that put things into perspective easily.  I've been sleep deprived before; to be so because a baby was up is a good feeling to me.
When he was born our business had hardly anything yet established for a foundation. We marketed hard, the brand was strong, Sunniva was doing good B Mod work, but we had not yet honed our model for cash flow feasibility.  After doing some side work in May and June, July became the beginning of this real journey of "building" the business part of Solgave that is clients/revenues.
How does this play into my son's birth and its impact on us the last 3 months? Well, everything is woven so close together you can't touch on one without touching on the other.
My wife is now in a new land, she is a new mother facing this deep love and appreciation for time with her baby boy and also engaged a lot from home in our business.
It feels like a phase where your children and business sort of have to come first b/c of survival, instincts of food/shelter/etc. and the rest should start to slide in later.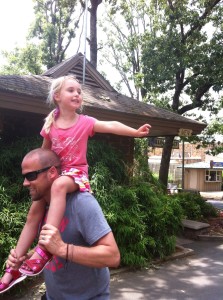 Both of us have had daily goals we've put off for weeks, because they move down on the list.  I think anyone remembering the first 3 months of their own child's birth would get it, but in the midst of living it you don't cut yourself enough slack.
Romantic dinners are hard to come by.  We had one since his birth, and a movie we watched afterwards and it felt like a rush of love like I can't describe.  Perspective of how little we've been able to nourish that part of us right now.
But that's the way it is year one, right? Finding balance. Finding time to slowly do a little for your partner and yourself.  Slowly work in runs, movies together, and little times apart with friends.
I think we have done one helluva job. We get to take family walks with Neo worn on her, and our dogs in tow. Our talks and life processes aren't as much as they were in that first year, but I think they are healthy, and while not what we wish for them to be, they are something to cherish and appreciate.
Now I would tell any father who is facing the rush of  a new baby this will be the best period of your life in some ways, and the biggest struggle in others. This is natural, and not unique to you, I would say.
Hang in there, be there for each other when you can, allow space when you can, and comfort when you can. Emotions can be over amplified because of all you've endured those first few months.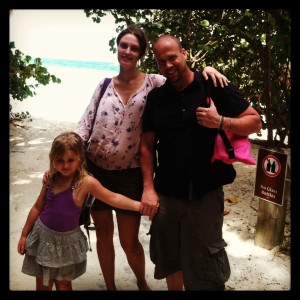 But see the smiles, the first laugh, the growing baby and those changes as moments you'll never get back. Find balance in your personal life, and look at your marriage as something to not find flaws, but see what you have going for you. Focus on what is right, and know that this phase is a boot camp of sorts. One of many life throws at you, but certainly one of the most challenging for couples.
I miss writing in the morning and will strive to do so more. It is my therapy, and I love to sit down with a big pot of coffee and process things on my mind.  I've had about 5 blogs in my head for the last two weeks and no time to type them out.
"So it's not gonna be easy. It's going to be really hard; we're gonna have to work at this everyday, but I want to do that because I want you. I want all of you, forever, everyday. You and me… everyday."
— Nicholas Sparks (The Notebook)
My wife and I love this quote.  We both go very deep, we both see life as a journey to change, to keep assessing your self, and that's hard work.  In Sweden we did it non stop for about a year until you couldn't take much more inner work at the end. But we do see the changes in us, and my god it's hard to see the darker spots of your self emerge through the eyes of the other.
Shadow work, ridding the residue of the past, fine tuning the soul, polishing the philosopher's stone…whatever you want to call it, it's how we choose to see life with constant chances to grow.
This 100 days since Neo's birth has been ripe for chances to explore insecurities, frustrations, flaws…. and in the wake of little sleep that can be combustible, but worth it to us.
Yep, I'll try to write a bit more and process how the next 3 months goes. I do need to find the balance of doing what was responsible for so much of my growth in 2012…. writing.
A little boy, a young girl, and a wife and business have gotten pretty much all I have got to give. But I need to give myself some slack and some love to keep the mirror I tilt to them angled as best it can.
That will allow me to shine a bright light, one of hope and courage and authenticity…
Yep, it's been a few months of more miracles than I've ever seen, and it's share of turmoil to go with it…and to be honest, I think that's exactly how it's supposed to be.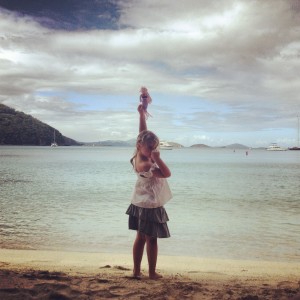 Please follow and like us: